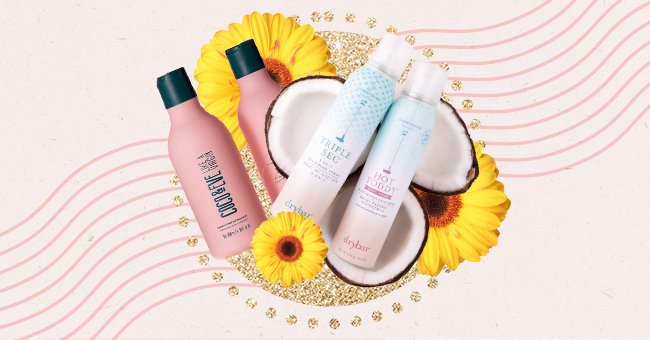 Our Pick: The Best Hair Care Launches Of Summer 2021
This summer, give your hair the TLC it deserves with brand new hydrating formulas. From nourishing shampoo and conditioner duos to curl creams, these warm-weather launches are worth your bucks and time.
The hot season isn't always kind to our skin and hair. Because of the heat and humidity, we can suffer from a plethora of issues, and bouncing back can sometimes feel scary. Having new and improved hair care formulas can help you steer clear of such issues.
This is the reason why we have selected the cream of the crop for you. These scalp-nourishing and hair-loving products are here to prove that effective formulas do exist. What matters is finding the perfect pairing, so every day can be a good hair day. Below, find the best hair care launches of this summer.
Bread Beauty Supply Hair-Cream Elastic Bounce Leave-In
Bread Beauty Supply's Leave-In Treatment is designed to condition and repair the damaged hair. It contains hydrolyzed quinoa protein which rejuvenates the hair and restores bounce.
Also present is mango butter which reduces breakage, thus, softening, and hydrating the curls.
Playa Super Seed Curl Defining Crème
The Playa Super Seed Curl Defining Creme is a curl-defining and enhancing formula. It contains chia and flaxseed gels, which add definition and hold without causing flakiness. Moreover, murumuru seed butter keeps the hair moisturized.
Coco & Eve Like A Virgin Super Hydrating Shampoo & Conditioner Bundle
Coco & Eve's Like A Virgin Shampoo & Conditioner Set will give your hair the TLC it needs. This sulfate-free shampoo contains coconut-derived cleansers which wash away dirt, oil, and buildup.
The cream conditioner contains glycerin and hyaluronic acid, which soften and hydrate the hair. They also add definition and volume, thus, improving the hair texture.
DevaCurl Curlbond Re-Coiling Treatment Mask
DevaCurl may be known for its innovative blow dryers, but its nourishing hair treatments are worth trying. This Curlbond Re-Coiling Treatment Mask conditions dry, weak, and damaged coils. Furthermore, it also helps add shape and definition to your curls.
This bond-building formula contains glycerin and argan oil. These nourishing ingredients strengthen the hair and help re-build weak hair bonds.
Lazartigue Nourish High Nutrition Mask
The Lazartigue Nourish High Nutrition Mask is a sulfate-free formula suitable for all hair types and textures. It contains babassu butter, coconut oil, and shea butter. This conditioning hair treatment not only hydrates and repairs, but also strengthens dry and damaged hair.
Drybar Hot Toddy Heat Protectant Mist
The Drybar Hot Toddy Heat Protectant Mist is a lightweight spray that shields dry hair from heat damage and over-styling. It contains marula oil and fire tulip extract, which reduce frizz and deliver heat protection. They are also goof for re-energizing the scalp and hair.
Finally, the heat-activated rice protein nourishes and fortifies the hair. It also helps repair damaged and weaker hair bonds. As a result, your hair will feel soft, healthy, and bouncy.