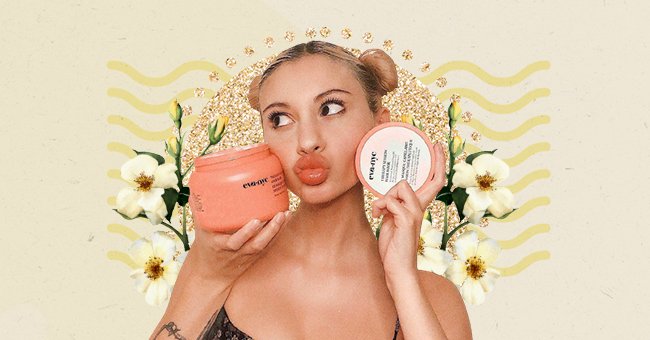 Our Pick: The Best Hair Masks To Try This Summer
Having long, voluminous, and silky-smooth hair is everyone's dream. But how about working on strengthening your tresses and making them healthy? If your answer is yes, then allow us to introduce you to the game-changing hair treatment: hair masks.
There was a time when the beauty industry was only about makeup products. Then, gradually, we became aware of the importance of introducing a skin-care regimen, but other areas still suffered.
However, we're now beginning to understand the vitality of a proper hair-care routine. Much like our skin needs cleansing, exfoliation, and moisturization, our hair also requires some TLC to feel its best. And to help you do just that, here are the best hair masks to try this summer and beyond.
Garnier Fructis Damage Repair Mask
You can now have the silky-smooth hair of your dreams with this nourishing hair mask. This 1-minute conditioning treatment contains avocado extracts that deeply moisturize the hair, leaving it soft and hydrated.
Hask Tea Tree Oil & Rosemary Hair & Scalp Treatment Mask
Give your hair and scalp extra nourishment with Hask's Hair & Scalp Treatment Mask. It contains rosemary and tea tree oil, which soothe the scalp and prevent dandruff. Moreover, this deep treatment stimulates the hair follicles, making your hair long and strong.
Not Your Mother's Matcha Green Tea & Wild Apple Blossom Nutrient Rich Butter Masque
If you have unruly wavy hair, this hair mask will do wonders for you. It is rich in antioxidants and packed with vitamin E, matcha green tea, glycerin, and almond oil. This silicone-free treatment nourishes and strengthens the hair, leaving it soft, hydrated, and shiny.
Eva NYC Therapy Session Hair Mask
The Eva NYC Therapy Session Hair Mask is a vegan and cruelty-free formula. Moreover, it contains argan oil and plant protein, which hydrate and shield the hair from environmental aggressors and pollutants.
Lastly, this nourishing hair mask works to smooth out frizzy and unmanageable hair. With continued use, your hair will feel soft, smooth, and silky.
Coco & Eve Like A Virgin Super Nourishing Coconut & Fig Hair Masque
Coco & Eve Like A Virgin Super Nourishing Coconut & Fig Hair Masque is an excellent treatment for dry hair. This is because it contains a blend of nourishing ingredients like coconut oil, argan oil, and shea butter.
Not only does it fight frizz and dryness, but it also strengthens the hair strands. As a result, your hair feels soft, silky, and healthy.
Briogeo Don't Despair, Repair! Deep Conditioning Mask
If you're tired of taming your damaged hair strands, try Briogeo Don't Despair Repair Deep Conditioning Mask. It contains rosehip oil and vitamin B, which hydrate, fight frizz, and nourish damaged hair strands.
Moreover, this conditioning treatment also strengthens the hair, thus preventing future damage and breakage.
R+Co Television Perfect Hair Mask
Are you yearning for the camera-perfect, television-worthy tresses? Then try R+Co Television Perfect Hair Mask. It contains a splash of hydrating ingredients like murumuru butter and pequi oil. Together these nourishing agents leave the hair soft, smooth, and shiny.