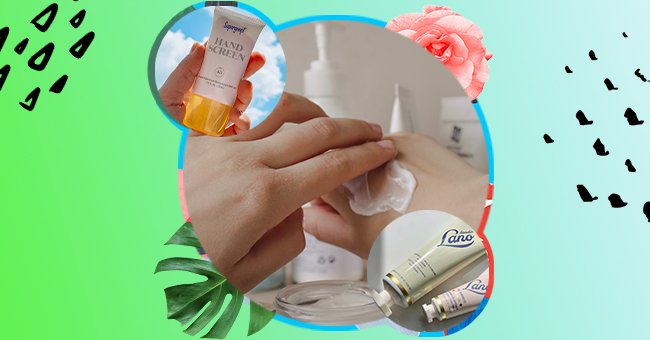 Our Pick: The Best Hand Creams To Try In 2021
Thanks to the pandemic, all the excessive hand washing and sanitizing have taken their toll on our hands. If your hands show flaky and dry patches, dark spots, or are appearing irritable, maybe it's a sign you should give them a little extra TLC.
While most of our skincare regime is focused on protecting our facial skin, we tend to overlook pampering our hands and body. A mere lotion isn't enough to hydrate, nourish and shield our hands from environmental stressors and seasonal transitions, and that's where hand creams come into play.
Enriched with moisturizing and skin-softening properties, a good hand cream formula is designed to make your dry and chapped skin soft, smooth and radiant. Read through to find the best hand creams that come with ultra-hydration, SPF, and anti-aging formulas.
Aquaphor Advanced Therapy Healing Ointment
Aquaphor Advanced Therapy is a skin-repairing formula that can help resolve all your skincare problems. You can use this healing ointment on your chapped lips, cracked heels, and feet, and even on parched hands and cuticles.
This fragrance-free, ultra-hydrating formula also helps heal minor cuts and burns. It is especially suitable for hands frequently exposed to water, skin-irritating detergents, and extreme weather conditions.
Lano Everywhere Multi-Cream All Over
You can use Lano Multi-Cream anywhere on your body, but it is a super-hydrating formula for your dry hands. It contains lanolin, moisturizing oil that occurs in sheep's wool, and mimics the skin's natural oils to heal, hydrate, and soften the skin.
With this multi-purpose formula, you can quickly transform your chapped and flaky hands without any greasy residue. Besides providing deep moisturization, it also helps improve the skin appearance for a natural, silky glow.
CeraVe Tinted Hydrating Mineral Sunscreen SPF 30
One common problem with using hand formulations is that they can leave your skin feeling oily and heavy. With CeraVe Tinted Sunscreen, your hands will feel silky smooth, and soft without any greasy after-effects.
This sheer tinted cream matches all skin tones and textures and induces the skin with a natural, healthy glow. It is infused with three essential ceramides that help seal in moisture and restore the skin's natural barrier layer.
Supergoop! Hand Screen SPF 40
You can bid farewell to dry, chapped hands with the Supergoop Hand Screen. This fast-absorbing, SPF-based formula is specially designed to nourish and hydrate the hands to restore their lost texture and radiance and fight visible signs of aging.
Supergoop Hand Screen contains a blend of active botanicals and antioxidants that reduce fine lines, wrinkles, loss of firmness, and skin elasticity. It is infused with SPF 40 that helps reverse sun and free radical damage.
Bioderma Atoderm Hand And Nail Cream
Your cracked, dehydrated hand skin needs a healthy supply of moisture and nourishment to regain its soft and smooth texture. Embark on the journey of getting your smooth and silky hand skin back with Atoderm Hands and Nail Cream.
This super-hydrating formulation will also moisturize your cuticles and soothe irritated skin. It is a non-oily and non-greasy restorative treatment, which means you can apply it on your hands and nails as often as you like to boost their lost moisture and glow.