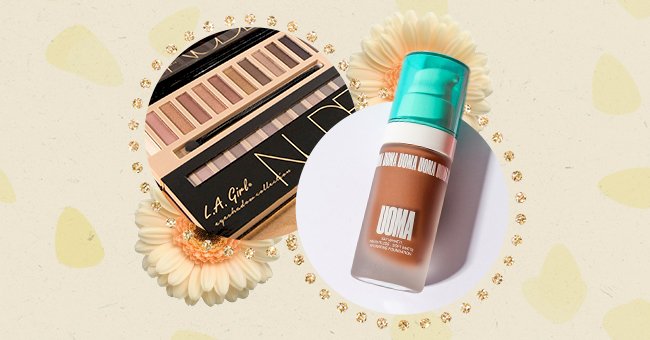 Our Pick: The Best Holy-Grail Beauty Products To Try
The beauty verse is blessed with plenty of new products dropping in at astonishing speeds. However, some formulas leave a lasting impression, promising mind-blowing and transformative results.
Upgrading our beauty collection with new releases is always fun, but stocking up on our cult faves is never a bad idea. Some beauty items only get better with time, delivering stellar results with the most effective formulas ever!
If you're unfamiliar with all the star products that deserve a spot in your beauty arsenal, we're here to help fix all your woes. Read on to find the best holy-grail beauty products with raving reviews and highly effective formulas worth trying.
UOMA Beauty Say What Foundation
UOMA Beauty Say What Foundation is an innovative long-wear formula that comes in 51 different shades to compliment all skin tones. It glides smoothly across the skin, blending seamlessly to deliver a matte finish.
Stila Stay All Day Liquid Eye Liner
Stila Stay All Day Liquid Eye Liner is a waterproof formula designed to help you nail the most precise and dramatic looks. It comes with a fine, marker-style tip which for ease of application for newbies and makeup professionals.
NYX Setting Spray
To help you gain the most out of your everyday makeup looks, especially in summers, the NYX Setting Spray is worth checking out. It comes in matte and dewy finishes to lock in your makeup all day and all night long.
Aztec Secret Healing Clay Mask
Aztec Secret Healing Clay Mask is a deep pore cleansing formula that can single-handedly cure all your face and body issues. You can use this clay mask to soothe your acne-prone skin, scrub your face and body, heal insect bites, and even as a relaxing foot and knee pack.
Essence Lash Princess Mascara
You can wave goodbye to falsies with this volumizing Essence Lash Princess Mascara. It is a smudge-proof, long-wear formula that adds dramatic volume to your eyelashes and lifts them to give you the fuller, thicker lashes of your dreams.
LA Girl's Beauty Brick Nude Eyeshadow Palette
You can never have one too many eyeshadow palettes, and this one by LA Girl is a worthy addition to your beauty repertoire. It comes packed with a blend of soft neutrals and warm hues to help you nail everything from a natural look to a dramatic smokey eye.
Hero Cosmetics Mighty Patch The Original
You can keep those pesky pimples at bay with this Original Mighty Patch. It contains hydrocolloid stickers that can flatten out even the most stubborn zits, sucking out all the gunk without over-drying your skin or causing inflammation.