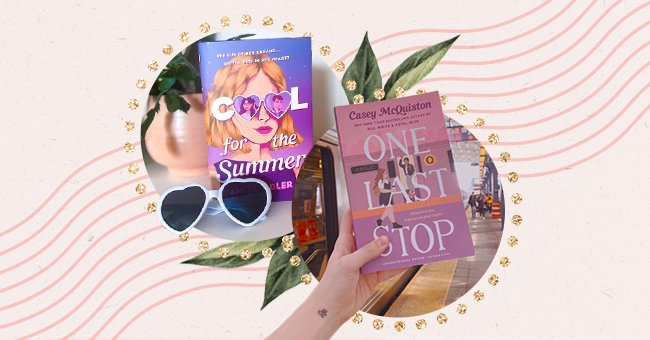 Our Pick: The Best LGBTQ+ Books To Add To Your Reading List
The world of literature is ever-expanding and diverse, thanks to LGBTQ+ writers. Lucky for us, there's a whole universe waiting to be explored, from romance and humor to thrillers and classic reads. Stay tuned!
An avid reader is forever on the quest to find more books to read. This is because collecting books and adding on to your tbr pile has its own appeal. So whether it's a hot summer day or a freezing winter night, you can count on your favorite book to keep you company.
With changing times, there has been much more support for the LGBTQ+ community. However, we still need to play our part in honoring and loving our fellow trans and queer folks. Ahead, find the most immersive LGBTQ page-turners to add to your reading list.
Sorrowland By Rivers Solomon
A fifteen-year-old Vern, who is seven months pregnant, runs away from her strict religious compound. She seeks refuge in the wilderness and gives birth to twins. In addition, she decides to raise them alone, away from her cultish compound.
But to her dismay, she's hunted in the woods by her people, who refuse to let her go. Now she must take measures to free herself from these undue influences and ensure a safe future for her children.
Cool For The Summer By Dahlia Adler
Lara's always had a thing for the hot and handsome football player, Chase Harding. Throughout her three years at high school, she's dreamed of a happily-ever-after with him. And to her utter surprise, he's finally talking to her.
However, something is still missing in Lara's life. She recalls an oddly perfect summer spent with a girl Jasmine, who somehow ends up at her school. Unable to decide what she wants, Lara is torn between the guy of her dreams and the girl in her heart.
One Last Stop By Casey McQuiston
One Last Stop is a magical read that will literally stop you in your tracks. The twenty-three-year-old August is done believing in fairytales and lovely coincidences. Instead, she's a loner whose life in New York is anything but monotonous.
Surprisingly enough, she runs into the ever-gorgeous and dazzling Jane, who's been displaced in time from the 1970s. This time-traveling romantic tale will warm your heart, transporting you into an enchanting world.
The Picture Of Dorian Gray By Oscar Wilde
This might come as a huge surprise to some, but this classic novel has a subtle gay subtext. Oscar Wilde's scandalous read centers around a man who literally sells his soul to stay young while his portrait ages and records his follies.
Under The Udala Trees By Chinelo Okparanta
Ijeoma is eleven years old when civil war breaks out in Nigeria. Resultantly, she's sent away for safety, where she meets another displaced child and falls in love. Not only are they from different ethnic communities, but they're both girls.
Fearful that their love will be discovered one day, Ijeoma is prepared to hide this aspect of her life. But she must also pay the cost that comes along with living a lie.