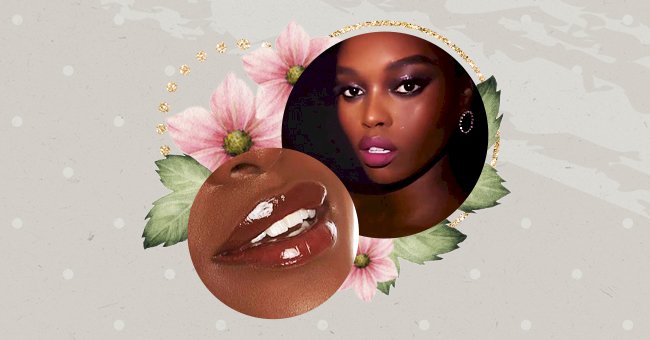 Our Pick: The Best Lipstick Shades For Dark Skin That Aren't Nude or Red 2021
When we think of must-have shades of lipstick, we think of red, followed by nude but we're here to make a case for some other shades worth having.
While we understandably head for the safe bets because let's face it, nude is that subtle shade that goes with everything while red is, well, how can we put it? Red is the girl she thinks she is. Some other shades worth keeping in your arsenal that you might quickly find are just as handy.
These are the lipstick shades that we love, that deserve more attention, and are worth adding to your go-to lip color collection.
Pat McGrath Legendary Wear Matte Lipstick In 'Pink Desire'
A pretty all-day pink lipstick is an underrated must-have. This one has a creamy matte finish and offers a rich color payoff when swiped over the lips.
Mented Cosmetics Gloss in 'Baby Brown'
This is technically not a lipstick, but it has a decent, buildable color and high gloss finish. That brand describes the shade as the brown hue "you've been waiting for."
Lip Lingerie XXL Matte Liquid Lipstick in 'Knockout'
Experimenting with bold shades of color may leave others feeling intimidated or reluctant, but every now and again, having a wow shade that boosts your confidence is worth pulling out.
Covergirl OutlastAllDay Lip Color In 'Blushed Mauve
The Covergirl OutlatAllDay Lip Color shade comes up like a pinkish brownish color when applied. The lipstick pairs well with a cool brown lip liner.
Les Nus by Color Riche in 'Nu Irreverent"
Loreal recently released twelve of these intense, gorgeous shades of lipstick, and while they're technically marked as nude shades, this translates rather pink and subtle on the lips. It's a comfortable, easy-to-wear color that one might easily adopt as their everyday go-to shade of lipstick.
Fenty Beauty Gloss Bomb Cream Honey Waffles
We love our matte and semi-matte formulas, but it's fun to switch it up occasionally. Fenty Beauty is notorious for its color-inclusive shades that flatter nearly any skin tone, and the same goes for the Gloss Bomb Creams. Their intense shine equally matches their undeniably intense color to make you feel and not to mention they're moisturizing.