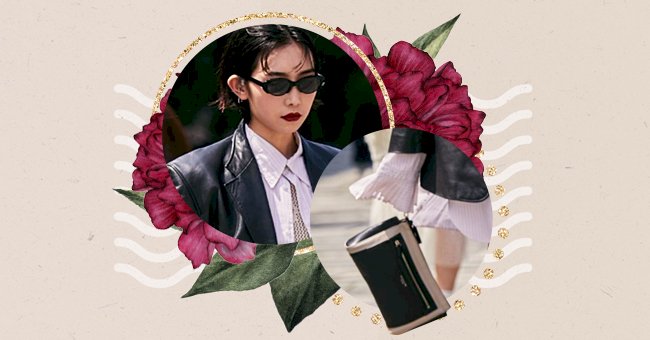 Our Pick: The Best Looks From Taipei Fashion Week Fall 2021
2020 may have been a sad year for street style, but we are finally getting back into the groove. Fall 2021 looks from Taipei Fashion Week prove that the pandemic could never put a stop to style.
With innovative ways to host physical shows and fewer covid-19 infections, Fashion Weeks are in full swing. Street style photographers have been capturing some of the best looks we've seen in a while lately.
Recently, Taipei had its Fashion Week, and all stylish fashion lovers came out in their best garments. To recap on Taipei Fashion Week's fantastic ensembles, we have picked a few looks we loved from the event.
Pleats Please
Nothing says you are ready for business than a matching set, but this pretty pleated set brings the party. Contrast stitching has been super on trend lately and this white and coral combination is bold, refreshing and youthful.
Minimal accessorizing gives this fashionista's ensemble all the attention, making her clothes the fashionable focal point. We also love the chrome pumps that give this ultra-feminine outfit a bit of a sleek and modern twist.
Matchy Matchy
This couple that showed up in matching monochromatic printed outfits and Nike sneakers is way too cool. Their twinning garments don't look child-like, but like they were put together for a streetwear shoot instead.
Layered
We are sure that we'd look like a good old-fashioned crazy cat lady if we tried to pull off this outfit. However, on this fashionista, it's a 10/10 and gets an extra point for figuring out all those fabulous layers.
Orange You Glad?
Orange just may be our new favorite color after seeing the refreshing hue on this stylish street style subject. The crop top and harness high-waisted skirt combination are also unique styling choices we love.
Bubble Boy
This inflatable Louis Vuitton puffer jacket looks like a modern take to 'Bubble Boy,' and it's fantastic! The ensemble also somehow fits the times we're in with the face cover and almost sterile-looking jacket.
Pretty In Punk
Something about the slight smokey undereye makeup and leather jacket make this look very punk. We can not forget to mention how similar these stylish striped pants are to punk's classic check print pant style.