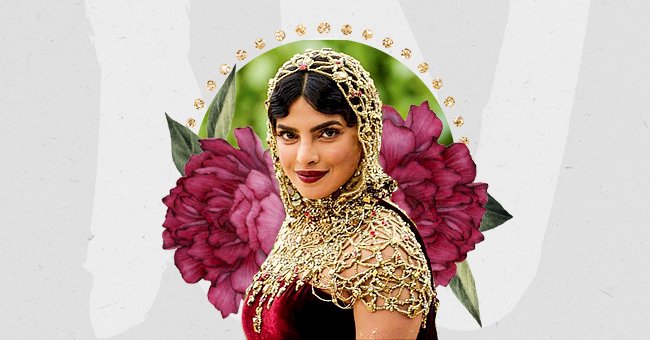 Our Pick: The Best MET Gala Glam Looks Of All Time
On the first Monday of May, the Met Gala, the most important red carpet for fashion, is staged every year. However, this year, things are taking a different turn due to the coronavirus pandemic and the need for safety.
Celebrities and their designers create outfits specially designed with the exhibition theme in mind. In addition to this, makeup and hairstyles are not left out.
While we wait for the fashion and beauty looks for this year's Met Gala, let us go back in time to appreciate some of the best glams that have graced the red carpet.
Janelle Monáe - 2018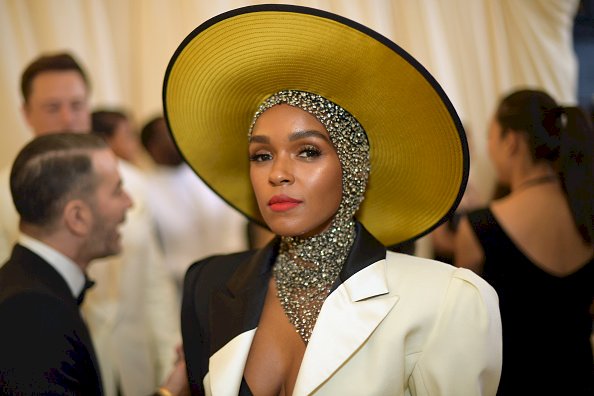 Getty Images
Though a hat and accompanying metallic wrap hid much of her hair for the 2018 Met Gala, the red lipstick and smoky eyes made this look unique that we won't soon forget.
Lily Collins - 2018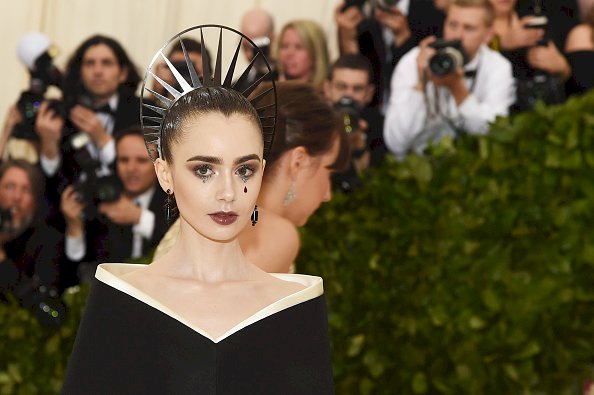 Getty Images
Lily wasn't afraid to embrace the dark side of makeup with her 2018 look. She wore a single black teardrop and a single red tear under her eye and wore her eyes lined with a smoky black shadow. She wore a dark red lip and wore her straight hair at the back with a crown to top it off.
Lupita Nyong'o - 2019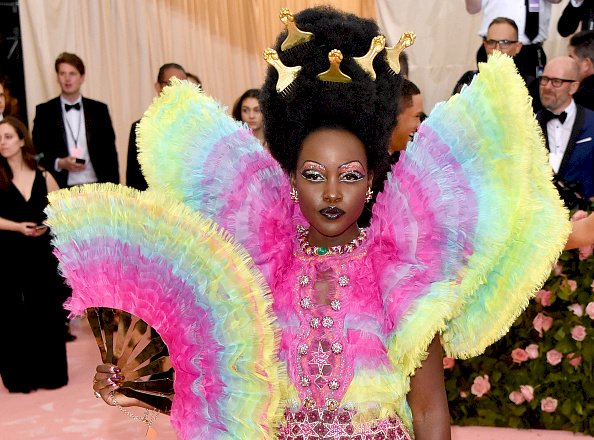 Getty Images
Another 2019 look to remember was Lupita Nyong'o's Met Gala gravity-defying hairdo, complete with metallic comb accessories. As styled by Vernon Francis, her hair was inspired by Marie Antoinette and a self-portrait by artist Lauren Kelley.
Rihanna - 2015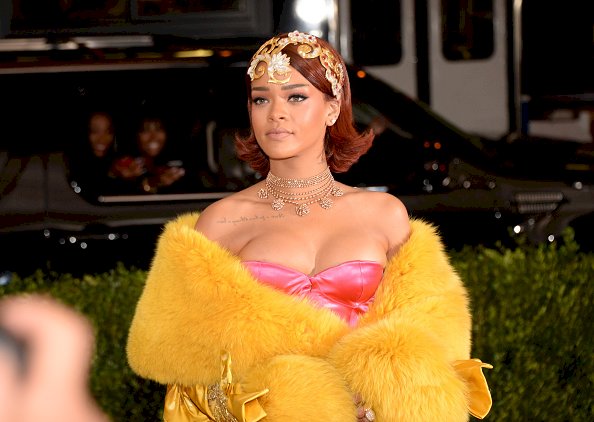 Getty Images
In recent times, Rihanna has made her fashion and beauty the highlight of the Met Gala. On the red carpet for 'China: Through the Looking Glass,' Rih pulled off a scarlet bob, blush pink blush, and bold brows with aplomb.
Beyoncé - 2014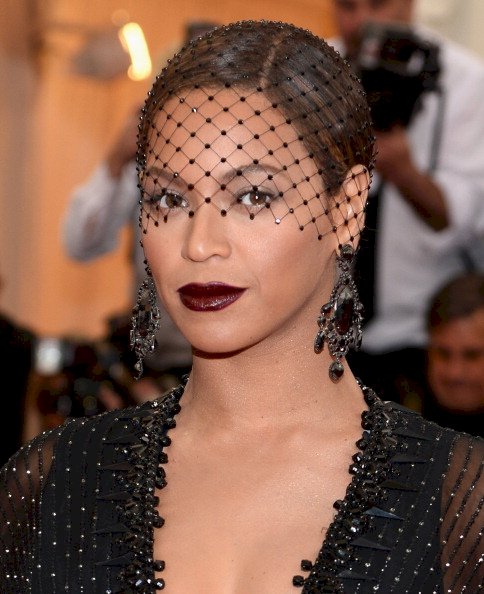 Getty Images
She never misses a step, and her beauty looks for the Met Gala 'Charles James: Beyond Fashion' proved that all she needs to kill the carpet is the perfect oxblood lipstick - and a lace veil. The vampire lips, combined with a retro-chic veil sported by Beyoncé, rewrote the history of makeup, effectively clearing dark lipsticks even during the day.
Priyanka Chopra - 2018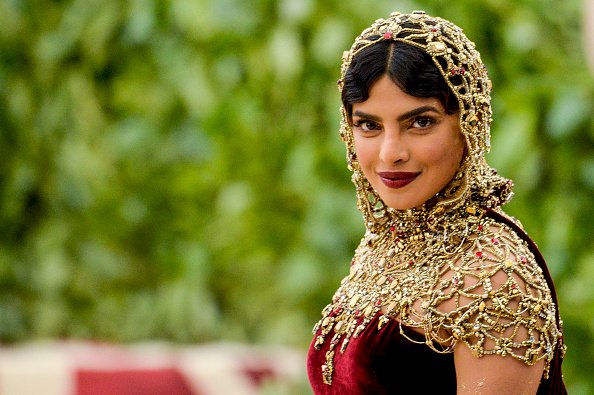 Getty Images
Covering her hair under a gold headdress, Priyanka paired her burgundy dress with a matching shade of lipstick. In her eyes, she wore long lashes and eyeshadows dotted with shimmering highlights. Also, a highlight among the trends was Priyanka Chopra's beaded hood and the Renaissance-inspired part.
Zendaya - 2018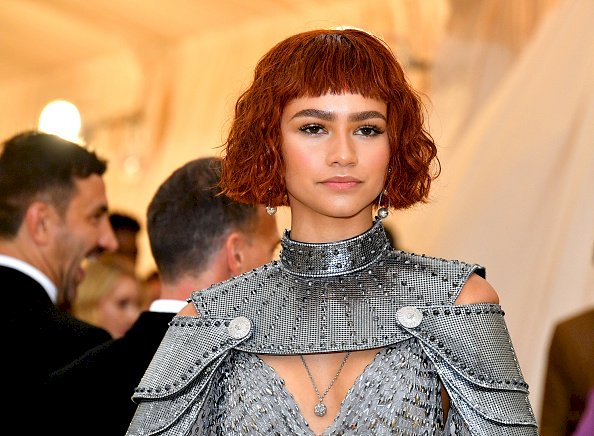 Getty Images
Keeping the focus of her 2018 Met Gala look on armor, Zendaya's beauty look was very minimal. For the evening, she sported brownish-red hair that was short and curly. Her makeup artist also covered her lips in naked sheen.
Cara Delevingne - 2017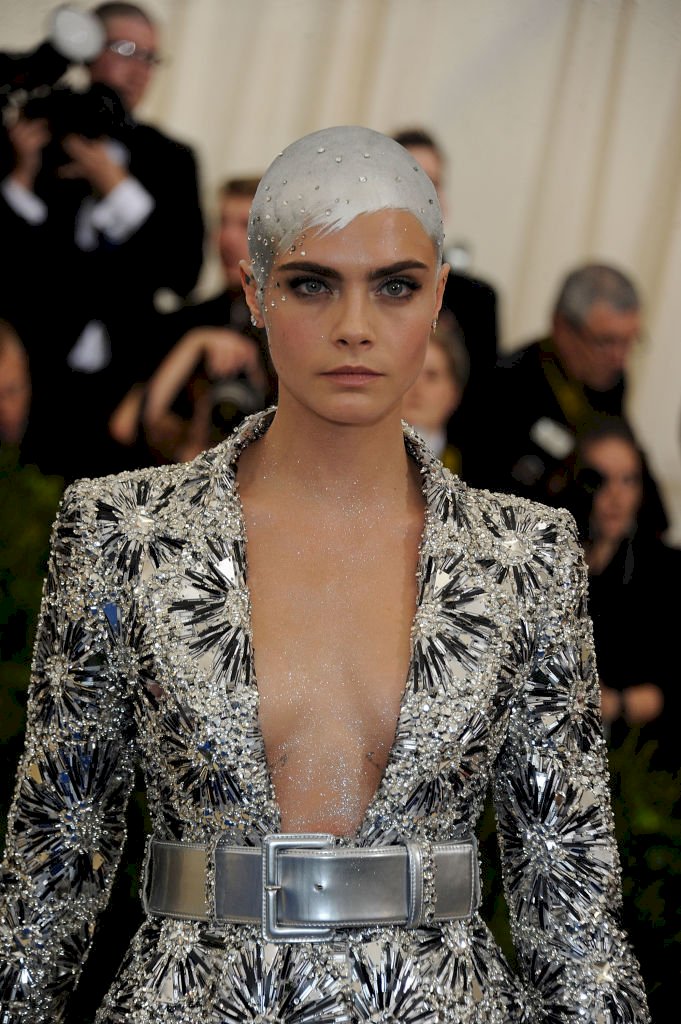 Getty Images
Cara Delevingne's futuristic look created by makeup artist Romy Soleimani was complete with a hint of cascading Swarovski crystals down the right side of her face. Also, this was so to the next level that we didn't even notice her perfect perennial brows and flawless complexion.