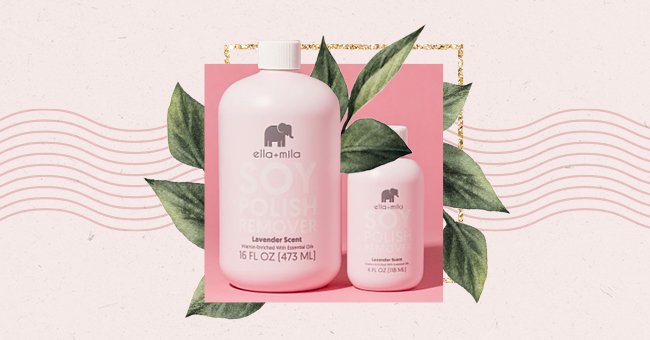 Our Pick: The Best Nail Polish Removers For Every Need
Nail polish removers are not all the same, and over the years, many brands have tried to create products that are less and less toxic and with ever more pleasant fragrances.
Today, acetone is no longer the only remedy to remove enamel: new natural solvents eliminate it without chemical agents. Plus, there are so many products to choose from, acetone-free or not.
You should know that the quality of the nail polish remover impacts the health and appearance of your nails, and therefore, it is essential to choose a suitable one. Consequently, it is vital to use a formula ideal for nails, weak, fragile, or delicate.
Best Budget Nail Remover = Cutex Ultra-Powerful
This brand, owned by Revlon, has an affordable ultra-powerful gel polish remover formulated for the toughest polishes. The formula also contains 98% acetone for quick and effortless removal to combat salon UV gel, extended wear, and glitter.
Best Remover For Brittle Nails = Ella + Mila Soy
This soy-based nail polish remover is vitamin-enriched and infused with lavender essential oil. Every use promotes healthy and moisturized nails. Besides, it does not contain harsh acetates or acetone, which will dry out your skin and damage the nail and cuticles.
Best Natural = Pr.01 – Soy
Say goodbye to the days of dry nails after polish removal. This 2-in-1 soy polish remover gently removes your polish while nourishing your nails with Vitamins A, C, and E and grapefruit essential oils. It is also formulated with your well-being in mind as it contains only natural oils.
Best For Sensitive Skin = Static Nails 100% Non-Toxic, Odorless Remover
This product with no smell claims to be 100% non-toxic. It is also gentle yet highly effective, and the best part is that it is safe to use. Besides, it leaves the skin and nails feeling hydrated and conditioned. You can also use the formula to remove gel-effect pop-on nails and glitter polishes effectively!
Best Scent = Côte Takeoff
The Takeoff promises to be gentler and less drying than traditional acetone. With its wild sea rose scent, it gently wipes away your polish and gives you a clean nail bed without any chalky residue.
Best Cruelty-Free = Londontown Prep & Remove
This is a specially formulated vegan, cruelty-free, and gluten-free nail polish remover that also leaves nails damage-free and prepped for the next manicure without leaving them dehydrated.
Best Hydrating = Deborah Lippmann The Stripper
This award-winning nail polish remover is also fast-acting as it effectively and quickly removes nail polish from light to dark shades. Also, it hydrates the nail plate for a clean, fresh finish—the lavender essential oil and aloe vera extract help prevent dryness.
Best Acetone-Free = Karma Organic Beauty
This is a soy-based vitamin-enriched formula that softens cuticles and strengthens nails. It is also a simple, gentle, effective, and toxin-free scented formula that nourishes your nails while providing a pleasant fragrance for yourself and those around you.