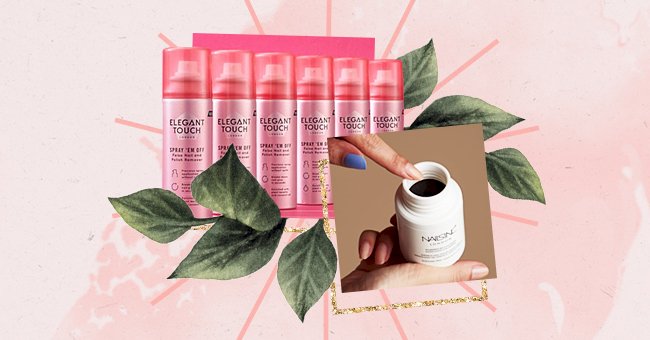 Our Pick: Top 10 Nail Polish Removers
Women know it well; the beauty of hands and nails also passes through the choice of a good nail polish remover. Also, the product in question must be able not to damage the nails.
There are solvents formulated to be used safely on all types of nails, without staining the fingers and skin, but capturing and dissolving the nail polish in a few moments.
Besides, the result is nails that are always in the foreground, strong, beautiful to look at, and nourished. Nail polish removal isn't an exciting part of your beauty routine, but it's essential.
1. Zoya Remove+
Zoya Remove Plus is an acclaimed award-winning, gentle, yet highly effective three-in-one nail polish remover, nail prep, and nail conditioner.
It cleans and preps nails while nourishing, moisturizing, and fortifying the nail plate guaranteeing your polish has extended wear. After usage, nails are left without a trace of nail polish, streaking, or staining. Besides, the nail is left hydrated and ready for a base coat.
2. Olivia And June
This is the fastest, easiest, and tidiest way to erase old polish or prep nails for painting. Olivia and June nail polish remover is an acetone-free formula that is kind to nails and cuticles while getting the job done at salon speed.
3. Pr.01 Soy Polish Removal
Acetone is a potent ingredient that effectively dissolves nail polish, but in doing so, it can cause damage to your nails and skin. Plus, it has a strong chemical odor that can be harmful.
This is a soy-based polish remover that uses similar chemistry without the acetone. The brand's remover uses naturally derived ingredients to dissolve your polish, making it just as efficient but much safer.
4. Leighton Denny Precision Corrector Fluid
Want your nail polish to always looks its best? The Leighton Denny Precision Corrector Fluid and Brush will tidy up nail polish mistakes to help create the perfect manicure.
The Precision Brush removes nail varnish mistakes by working as an eraser to wipe away unwanted polish from your nails or surrounding skin.
5. Nails Inc Express Nail Polish Remover
Powered by Collagen, this polish remover is a no-fuss and leaves no mess. It easily removes nail polish in seconds, even without the need for cotton wool.
This nail polish remover is also acetone-free and gentle on nails. It also promotes nail strength, cell renewal, and growth in the nail. All you have to do is dip and twist your fingers inside a container lined with pre-saturated remover sponges.
6. Red Carpet Manicure Erase Nail Polish Remover
This effectively removes your soak-off gel polish while enriching your nails with conditioning additives to prevent skin from drying out.
It is also the safest and quickest way of removing your gel polishes. It lets you get that salon-perfect nails but in the comfort of your own home.
7. Elegant Touch Spray 'Em Off
This has a nozzle that precisely targets application, thereby making it ideal for getting under false nails. The polish remover claims to remove stubborn polish without any leaks or spills.
Also, it is infused with coconut oil and plant keratin that aims to nourish the nails, keeping them healthy.
8. Cutex Nail Polish Remover
The brand offers salon-quality results by removing polish wholly and quickly. Besides, the remover is infused with a unique blend of ingredients that helps nourish nails and elevate the experience of at-home nail polish removal.
9. Ella + Mila Polish Remover
This soy-based nail polish remover is made to remove all-natural nail polishes effectively. It includes ingredients like vitamins A, C, and E, as well as Lavender essential oil.
Also, it promotes healthy and moisturized nails. Ella + Mila polish remover does not contain acetone or harsh acetates, which will dry out your skin and damage the nail and cuticles.
10. Deborah Lippman Stripper
It is a fast-acting, award-winning nail polish remover. From the lightest to the darkest of shades, the stripper will strip off nail polish while hydrating the nail plate for a clean, fresh finish.