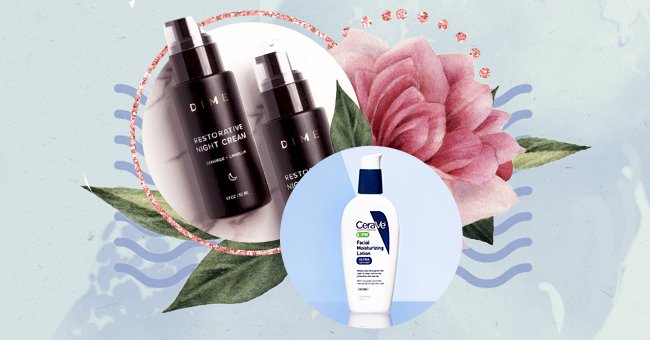 Our Pick: The Best Night Creams Worth Trying
Night creams play a vital role in repairing, hydrating, and protecting our skin overnight. Effective moisturization before you fall asleep helps lock in moisture and strengthens the skin's natural barrier layer.
Having a nighttime skin-care routine is just about as important as incorporating a daytime one. Many people tend to overlook taking care of their skin during late hours, leading to persistent issues like sensitivity, dry patches, and uneven texture.
While the chilly, winter days make it easier to use moisturizers, our skin needs a healthy hydration supply all year round. We have rounded up the best night creams that will promise to replenish your skin and provide it with the much-needed T.L.C.
Dime Beauty Restorative Night Cream
Dime Restorative Night Cream is an ultra-hydrating formula that helps replenish dry and damaged skin. It contains glycerin, shea butter, and sea buckthorn that boost skin's natural renewal process and reduce the appearance of fine lines, wrinkles, and pores.
CeraVe PM Facial Moisturizing Lotion
CeraVe PM Moisturizing Lotion is a lightweight, oil-free night cream containing niacinamide to keep your skin calm and nourished. It is enriched with hyaluronic acid and ceramides that help lock in moisture to strengthen the skin's natural barrier layer while you sleep.
Epara Moisturizing Face Cream
Epara Moisturizing Cream is a luxurious formula infused with niacinamide, sodium hyaluronate, and shea butter that hydrate and nourish the skin. It also helps correct the skin tone and shields from environmental stressors and U.V. damage.
CeraVe Skin Renewing Night Cream
CeraVe Skin Renewing Night Cream is a miracle formula for people with sensitive skin. It contains ceramides, hyaluronic acid, and niacinamide that lock in moisture, make the skin smooth and plump, and reduce fine lines and dullness.
Olay Regenerist Retinol 24 Night Moisturizer
Olay Night Moisturizer is an overnight skin-replenishing formula containing vitamin B3, retinol, peptides, and niacinamides. It is a rich hydrating night cream that delivers anti-aging benefits, corrects dark spots and wrinkles, and boosts radiance.
ROC Retinol Correxion Max Daily Hydration Anti-Aging Crème
ROC Retinol Correxion is an intensive anti-aging treatment that combines the benefits of retinol and hyaluronic acid to restore healthy-looking skin. It also helps reduce dark spots, fine lines, and wrinkles and improves skin tone and texture.
Philosophy Anti-Wrinkle Miracle Worker+ Line-Correcting Overnight Cream
Philosophy Overnight Cream is packed with ultra-hydrating ingredients like hyaluronic acid and glycerin that nourish and soften the skin. It contains silk tree extract supporting the skin's natural antioxidant defense mechanism overnight and restores its supple look.