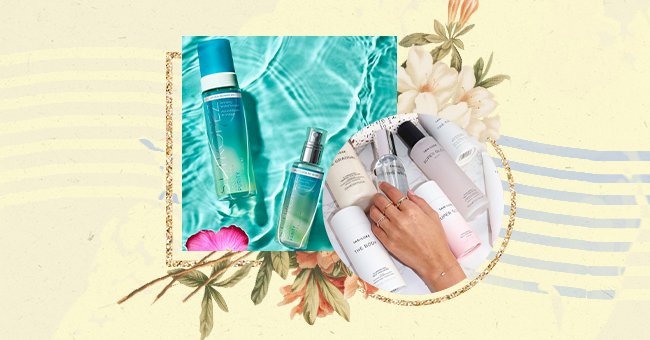 Our Pick: The Best No-Cheeto Self Tanners For Summer 2021
This is for the person on the fence about buying a self-tanner because too many people you know (or have seen) experience a cringy Cheeto tan. You know, the orange hands, the streaky application, and the tan that disappears before to uneven get to your location.
Before we get to the good stuff, you want to tick this routine before you tan. Use a tan remover to get rid of stubborn tan stains. Next, exfoliate, and moisturize thoroughly to ensure your tan is going on soft, hydrated skin.
Fair and medium skin tones should opt for the medium shade, while olive and darker tones should choose dark. Deeper skin tones can also use tans for evenness and overall glow. Gradual tanners are also more natural, while mousse tanners are deeper, and tanning waters are less streaky. Basics aside, here are the best self-tanners of 2021.
St. Tropez Self Tan Purity Bronzing Water Face Mist
If you don't already know, self-tans fade faster on your face. The St. Tropez Self Tan Purity Bronzing Water Face Mist is built to last and gives a highly natural tan. No muddiness or streaks. To any eye, you will look like you do spend your days in St. Tropez.
Isle of Paradise Self Tanning Drops
A close competitor to the St. Tropez is this offering from Isle of Paradise. For one, they are almost always sold out - a testimony to its effectiveness. Why? The tan is customizable and can be added to your moisturizer for a light coverage tint with just one drop. You can add a few more for a full fake bronze. Also, the drops are best used on hard to tan areas like the ears, tops of the feet, knees, elbows, etc.
St. Tropez x Ashley Graham Ultimate Glow Mousse Kit
Beginners, this is your new best friend. Supermodel Ashley Graham collaborated with the experts at St. Tropez to deliver a comprehensive self-tanner kit for beginners. The product is also infused with rosehip oil and hyaluronic acid, so expect glowy moisturized skin.
Loving Tan Deluxe Bronzing Mousse
Loving Tan is a favorite amongst medium to deep skin tones as they have tanner that runs deeper. Medium skin tones can get a sexy glowy tan with this, and deep skin tones will have bronzed and evened-out results.
Tarte, Brazilliance 2 HR Express Deep Foaming Self-Tanner
Some tans take a while to develop, unlike this foaming tanner from Tarte takes in just two hours. Therefore, you can rest easy knowing you don't have to wait a while panicking over sketchy results.
Supergoop! Healthy Glow Sunless Tan SPF 40
We said we are against the hot Cheetos tan. That's why we are a fan of this subtle tanner that also provides a natural inner glow. In addition, this tanning mist also protects your skin from harmful UV rays due to its SPF 40 rating.
Tane-Luxe Super Glow Hyaluronic Self-Tan Serum
Don't you hate it when your self-tanner gets lodged onto those dry flakes around your nose or pesky dry areas? Tane-luxe has provided this hydrating self-tanner that contains hyaluronic acid for a super moisturized result. Plus, the tan releases gradually to allow you to build a perfect shade.
Vita Liberata, Body Blur Instant HD Skin Finish
Sometimes we want a tan for a specific event and rinse our hands off it. Enter: Body Blur from Vita Liberata. Slap on this flawless formula all over your body for a tropical getaway glow. And the best part is that you can rinse it off when you pop in the shower.
SKBC Self Tan Mousse
We love us some skin food, and the SKBC self-tan mouse does that and more. Apply it all over your dry body for an instant vacation tan. However, the mousse is formulated with vitamin C and oils like sunflower seed and rosehip to deliver a moisturizing glow.
Australian Glow Self Tan Mousse
Make the environment feel as good as you do with a purchase of this self-tanner. There is no need to throw away the bottle. Get a refill pack, and you would have used 83% less plastic from not purchasing a new plastic bottle. Aside from this, the mousse delivers a natural tan in only one hour.