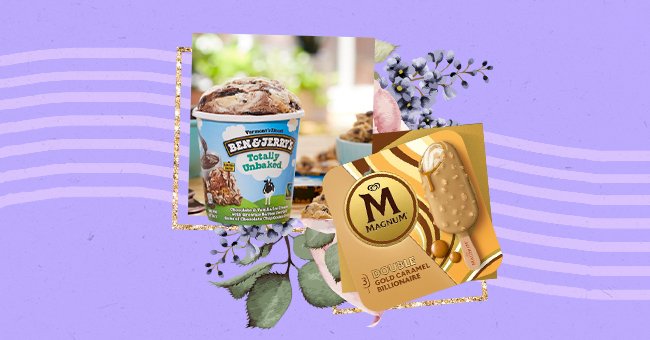 Our Pick: The Best Packaged Ice Creams To Try This Summer
Ice creams are definitely the most beloved food in the summer. Fresh pleasures that attract young and old alike even on the hottest days. They can replace a meal or become a delicious snack after a walk in the mountains or a game of beach volleyball by the sea.
In short, any excuse is good, especially if you want to try one of the novelties of summer 2021. With the summer, new flavors or original recipes are proposed, some in limited edition, which tempts and intrigues even the less gluttonous.
Packaged ice creams are iconic, so much so that some have remained in our collective imaginations even after having disappeared from bars and supermarkets.
1. Magnum Double Gold Caramel Billionaire
This Magnum will fulfill the dreams of the most gourmet this summer. A crunchy golden chocolate shell, with crunchy Italian biscuit inclusions, contained in a caramel coulis with a hint of salt covering a pecan nut and biscuit flavored ice cream. A delight!
In addition, the cocoa beans are Rainforest Alliance certified; the recipe does not contain palm oil or artificial coloring (the golden hue is obtained thanks to the combination of caramelized milk, sugar, and chocolate). Finally, the recipe comes in classic sticks, mini ice creams, and an ice cream jar.
2. Ben & Jerry's Totally Unbaked
If you love to sneak a bite or two of raw cookie dough or batter before baking, then this is the pint for you. The Totally Unbaked ice cream delivers two types of ice cream and two types of batter.
3. La Fabrique Givrée
The artisan ice cream maker from Ardèche offers a choice of 31 flavors of ice cream and sorbets, and frozen desserts. For the summer, the menu is enriched with new tempting flavors.
4. Amorino
To satisfy gourmets, Amorino innovates by offering several new and ephemeral fragrances each season. This summer, therefore, we must not miss the boat!
5. Bounty Ice Cream
The chocolate bar filled with coconut is now available in a frozen version! Recipe? Coconut ice cream, grated coconut shavings, crunchy chocolate puff pastry. Who can resist?
6. Maxibon Waffle Dark Berry
It is a cream-flavored ice cream with pieces of red fruit puree, biscuits, cocoa topping, chips of blueberries, and chopped hazelnuts.