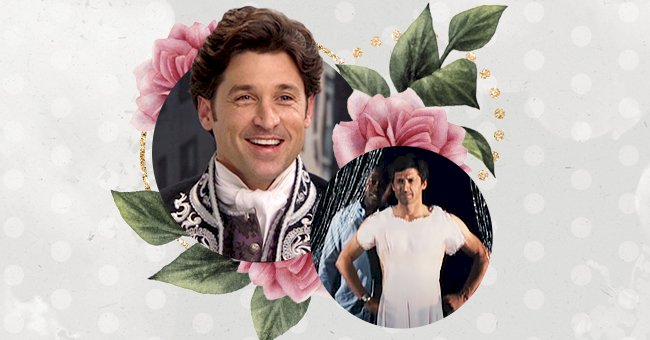 Our Pick: The Best Patrick Dempsey Movies Worth Watching
Attention to all the McDreamy fans out there (myself included)! If you've binge-watched Grey's Anatomy and are looking for something new to keep you entertained, here are his best movies to add to your watchlist!
Some people only get better with time, which couldn't be more true for our beloved Patrick Dempsey. While many people are familiar with his iconic performance as Dr. Derek Shepherd, aka McDreamy in Grey's Anatomy, he's also acted in a couple of watch-worthy films.
I recently had the pleasure to watch "Made of Honor", and I thoroughly enjoyed every bit of it. Not to mention that I've been Dempsey's fan since he starred on Freedom Writers. But to name a few of his best performances thus far, here are some McDreamy starrers you should totally watch!
Enchanted
Dempsey starred as Robert, a divorce attorney, in the 2007 Disney live-action fairytale, alongside Amy Adams as Princess Giselle. An evil queen sends Giselle out of Andalasia, so she cannot marry her son, Prince Edward.
Giselle then finds herself on the streets of New York, where Robert and his young daughter ultimately rescue her. The two eventually fall in love, fighting all odds stacked against them to find their happily ever after.
Winning: The Racing Life Of Paul Newman
A lesser-known fact about our beloved McDreamy is that he's a race car driver. He shares his sheer enthusiasm and incessant love for sports cars and racing in the 2015 sports documentary about Paul Newman's car racing career.
Made Of Honor
Made of Honor is a rom-com starring Patrick Dempsey as Tom and Michelle Monaghan as Hannah, who have been best friends since their college days. Hannah decides to marry a wealthy royal and asks Tom to be her maid of honor.
However, things take a drastic turn when Tom realizes he has feelings for her, and he tries his level best to win Hannah's heart.
Bridget Jones's Baby
This is the third movie in the Bridget Jones series, starring Renee Zellweger as Bridget Jones, Colin Firth as Mark, and Patrick Dempsey as Jack. Bridget and Mark break up, and she comes across another handsome man, Jack.
Things become complicated when Bridget finds out about her pregnancy but is unsure regarding the identity of her baby's father.
Freedom Writers
Freedom Writers is a 2007 American drama film starring Hilary Swank as Erin Gruwell and Patrick Dempsey as Scott Casey. The movie is based on a book titled "The Freedom Writers Diary" and explores the true story of a group of teenage students harboring bitter feelings against each other.
Can't Buy Me Love
Can't Buy Me Love is a 1987 rom-com, featuring Amanda Peterson as Cindy Mancini and Patrick Dempsey as Ronald Miller. The movie centers around Ronald, a nerd, and misfit who is treated like a fish out of water in college.
He then reaches out to the most popular girl in school and pays her to be his girlfriend.
Sweet Home Alabama
Sweet Home Alabama is a romantic comedy film starring Patrick Dempsey as Andrew, Reese Witherspoon as Melanie, and Josh Lucas as Jake. Melanie is engaged to Andrew, the perfect fiance and most eligible bachelor in NYC.
However, complications arise when Melanie decides to go back to her life in Alabama to put an end to her past haunting her.