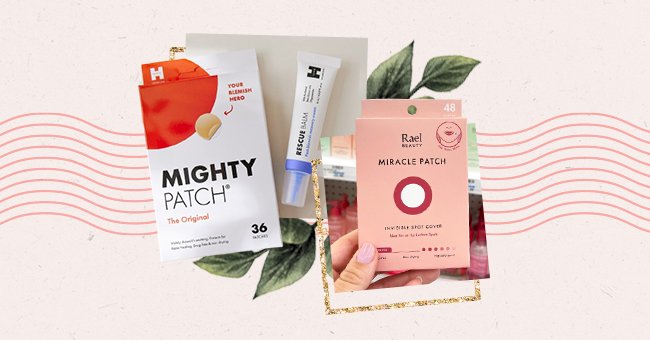 Our Pick: The Best Pimple Patches To Clear Acne
By now, we've all realized that popping our pimples only makes matters worse, leaving behind dark spots and an itchy after feeling. But if you're still having tough luck with treating your breakouts, it's time to grab the most effective formulas available on the market. Enter: acne patches.
It's weird yet true that a zit can quickly turn our best skin-care day from fab to drab, and somehow, they always come unexpectedly. Thanks to the beauty gods, we can finally heave a sigh of relief and invest in hydrocolloid stickers, which can absorb the pesky pimple fluid without stripping away the skin's moisture.
Some acne stickers even contain micro-needles packed with acne-combatting ingredients that can flatten out your zits in no time. Navigate through our selection of the best pimple patches that will treat your spots overnight, so you can wake up feeling fresh and acne-free.
Neogen Dermatology A-Clear Soothing Clear Spot Patch
Neogen Dermatology A-Clear Soothing Clear Spot Patch is designed to calm acne and blemish-prone skin. These spot-treatment patches combat pimples by absorbing sebum and gunk and protect the affected area from becoming inflamed, scarred, and irritated.
Hero Cosmetics Mighty Patch
Hero Cosmetics' award-winning acne patch is a hydrocolloid sticker that can shrink even the most stubborn zits by absorbing gunk and reducing inflammation. These ultra-thin patches come with a subtle matte finish and can flatten out your pimples overnight to help you wake up with clear skin.
Peach Slices Deep Blemish Microdarts
Peach Slices Deep Blemish Microdarts are small-sized, translucent acne stickers designed to target stubborn early-stage and below-the-surface blemishes. These vegan hydrocolloid patches contain salicylic acid and tea tree extract that combat acne, while hyaluronic acid and niacinamide provide deep hydrating and soothing effects.
Rael Beauty Miracle Patch Invisible Spot Cover
Rael Beauty Miracle Patch Invisible Spot Cover is a fast-acting formula that absorbs pus from the acne without over-drying or irritating the affected area. These hydrocolloid stickers have tapered edges to help them stay intact and effectively treat the blemishes.
Patchology Breakout Box 3-In-1 Acne Treatment Kit
Patchology Breakout Box 3-in-1 Acne Treatment Kit contains 24 salicylic acid dots that help shrink blemishes and 24 hydrocolloid dots to suck all the gunk out and treat your whiteheads. Also present are three nose strips containing detoxifying charcoal to remove dead skin cells and blackheads for a clarified appearance.
Julep Patch Me Up Waterproof Pimple Patches
Julep Patch Me Up Waterproof Pimple Patches come in a pretty lavender-hued pack, containing 36 ultra-thin day patches and 36 potent night patches. These hydrocolloid stickers contain tea tree oil and caprylyl glycol, which draw out gunk and impurities and soothe the area without causing any dryness or scarring.
Peace Out Acne Healing Dots
It's time to zap your zits with the Peace Out Acne Healing Dots. They contain salicylic acid, which penetrates the skin to fight blemishes, and aloe vera extracts soothe the affected area. Also present is vitamin A that helps brighten the skin and reduces the appearance of dark spots.