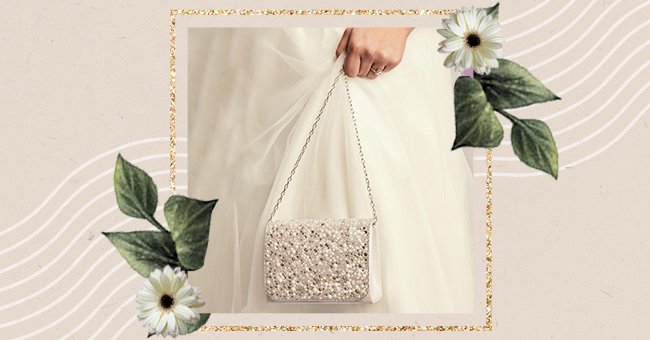 Our Pick: The Best Places To Shop Maternity Wedding Gowns
Searches for maternity wedding dresses are currently up 80 percent. COVID is perhaps the cause. Many couples had to halt their wedding plans for their safety, but their commitment to not let obstacles stop their life plans and still get married with a baby on the way is quite frankly romantic.
But planning a wedding is stressful enough. However, planning a wedding while pregnant is its own type of stress. Amidst the swollen ankles in shoes and the no drinking policy you have to adapt, there is something more chaotic than all that - finding a maternity wedding gown.
For one, the options aren't many, and two, the options aren't many. Do you see what we are getting at? There is a limitation in stores and sizes. However, that doesn't mean that the task is altogether an impossible feat. Therefore, scroll below for the best places to shop for maternity wedding gowns.
Asos
While the brand is popularly known for its trendy fashion pieces, Asos actually have a collection of equally chic, quality maternity wedding gowns. The variety will spoil you, as the designs on offer will flatter your new bump and make you look like the goddess you are. A bonus: the prices are pretty friendly, making that one less stress on your budget.
Hope and Ivy
Britain seems to be churning out the best maternity wedding dresses, and we couldn't be happier that international shipping exists. Who said bread is the best invention? Hope and Ivy are a shamelessly feminine brand with a touch of Boheme. Their offerings are crafted with beautiful embroidery and hand-drawn prints, and the same extends to their maternity line is no different.
Tiffany Rose
Here is another UK-based brand with an enviable selection of maternity wedding dresses for you. Most of their dresses are crafted out of luxe lace and premium jersey material, a stellar combination for pregnant brides. Have your pick of lengthy gowns and shorter styles. Just select the US as your country and browse through the pricing and US sizing.
Seraphine
Seraphine has the A-list approval in terms of celebrities and royals. The brand creates striking wedding dresses that feature tailored midi dresses to breathtaking Grecian gowns, so there is something for all types of brides.
The Dessy Group
The Dessy Group is known for their maternity bridesmaid dresses, but as earlier discussed, due to limitations, you may want to get a little creative with your shopping as a pregnant bride. However, browsing through the site, you can still find full-length ivory and white dresses.
Pink Blush Maternity
Pink Blush Maternity is a clothing site specifically for those expecting. Here you can find anything suited to your fashionable maternity needs. We're talking shorts to sleepwear. Quite frankly, you can never go wrong with Pink Blush. More importantly, they bring their maternity fashion know-how to their reasonably priced white maternity dresses.
David's Bridal
David's Bridal is a go-to for any bride, so of course, it's a natural choice for any bride-to-be. Shop online or easily find a store near you and browse their selection. Their prices range from fair to pricey, so you cannot miss out on a truly incredible piece. Moreover, their dedication to altering your dress to perfection is commendable.
Net-A-Porter
If you've got a keen eye for one-of-a-kind designer pieces, rest easy knowing that designers do not just make luxe pieces for the runway alone. Walk down the aisle with considerable flair from international designer pieces with unique and elegant finishings. Also, the options are endless because Net-A-Porter is a gift that keeps on giving.
Etsy
Last but not least is Etsy. The site is a haven for unique items and the best place to support small businesses. You can find anything n Etsy, and we mean anything, including custom maternity wedding dresses. So the next time you visit the site, browse for designers because they craft incredibly striking pieces you cannot find anywhere else.