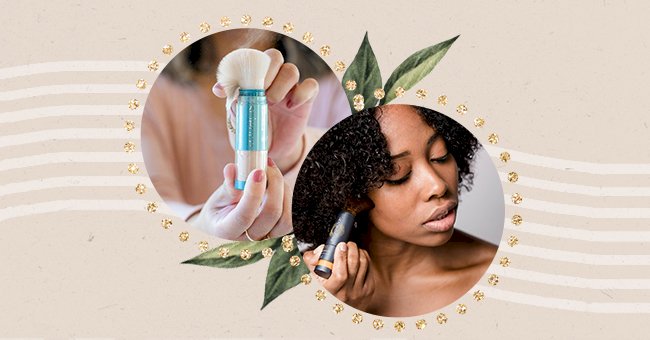 Our Pick: The Best Powder Sunscreens To Try This Year
If you don't like hearing the word "sunscreen," we're here to help you reconsider. While powder sunscreens are in no way a substitute for primary SPF formulas, they are helpful for on-the-go touch-ups.
By now, we're all familiar with the different types of sunscreens meant for the face, body, and scalp. In addition, they also come in a range of formulas, including cream, lotion, spray, and powder forms. However, many people loathe the thick, greasy, and sticky feeling of applying SPF creams and lotions.
However, using a primary sun protection formula is mandatory and should never be missed. Powder sunscreens offer additional protection, absorbing excess oil and mattifying your skin for a subtle bronzed look. Please take a look at our favorite picks below.
Colorescience Sunforgettable Mineral SPF 50 Sunscreen Brush
Colorescience Sunforgettable Mineral SPF 50 Sunscreen is an award-winning brush-on formula. This lightweight sunscreen comes in four flattering shades and is suitable for sensitive skin. Moreover, it offers a sheer finish and broad-spectrum coverage to keep you well-protected.
Mineral Fusion Brush-On Sun Defense SPF 30
The Mineral Fusion Brush-On Sun Defense SPF 30 is a skin-soothing formula meant for all skin tones. This transparent mineral powder offers well-rounded protection from UV rays and sunburn.
DERMA-E Sun Protection Mineral Powder SPF 30
The Derma-E Sun Protection Mineral SPF 30 is a translucent powder that shields the skin from UVA/UVB rays. It contains nourishing ingredients like vitamin E, green tea, and chamomile flower extract. Together these potent agents improve skin's texture, soothe inflammation, and boost the skin's radiance.
Brush On Block Mineral Sunscreen Powder, Broad Spectrum SPF 30, Translucent
This titanium dioxide and zinc oxide sunscreen powder is a broad-spectrum SPF 30 formula. Its brush-on applicator makes it easy to touch up your face on the go without the greasy feeling. Moreover, it is light enough to fit in your everyday tote, so you're always well-protected.
Supergoop! (Re)setting 100% Mineral Powder
The Supergoop Resetting 100% Mineral Powder is a broad-spectrum SPF 35 formula, particularly suitable for dry skin. It contains ceramides and olive glycerides which draw in moisture towards the skin, keeping it hydrated.
In addition, this non-nano mineral powder mattifies the skin and minimizes the appearance of pores.
Jane Iredale Powder-Me SPF 30 Dry Sunscreen
The Jane Iredale Powder-Me SPF 30 Dry Sunscreen contains titanium dioxide and natural clay. This physical sunscreen helps calm, protect and nourish the skin, soothing sunburns and inflammation.
Isdinceutics ISDIN Mineral Brush Facial Powder SPF 50
The Isdin Mineral Brush Facial Powder is a broad-spectrum SPF 50 formula that gives a natural, matte finish. It protects the skin from UV rays and environmental stressors while also minimizing the effects of sun damage.