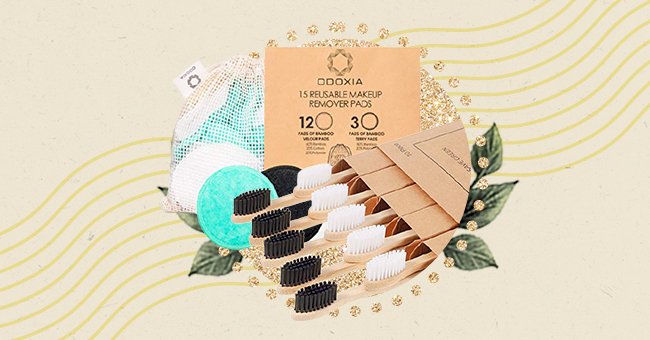 Our Pick: The Best Reusable Products To Buy On Amazon
It's never too late to kick-start your sustainable living journey, even if it involves taking baby steps. From adopting a green lifestyle to shopping for eco-friendly products, there's no limit to what you can do to save mother earth.
If you've ever tried reusable products, then you'd understand what all the hype is about. They can help make your everyday routine more simple, giving you a chance to be more kind to the environment and people around you.
Give your homes a touch of green by investing in environmentally friendly products, which are both good for you and the planet. Scroll down to find the best reusable products on Amazon worth your money and time.
Rocketbook Everlast Reusable Smart Notebook
For lovers of writing, this reusable notebook will literally save your life and declutter your space. Write as much as you like, and then erase it all to get back to reusing this notebook again. How cool is that?
Bamboo Towels
Simplify your kitchen cleaning routine by employing these reusable bamboo towels. They can be washed in a machine and are strong, durable, and much more absorbent than paper towels. One roll can last up to six months.
Stasher Reusable Silicone Food Bag
Ditch your plastic food bags and invest in these reusable silicone alternatives instead. They are made from pure, non-toxic silicone and feature a pinch-loc seal to keep your food fresh and healthy.
Light Weight Fashion Face Coverings
With the pandemic not leaving anytime soon, these reusable, lightweight face masks will keep you protected on the go. They are made from breathable and skin-friendly fabric and cause no irritation even when worn for extended periods.
Microfiber Dual Action Kitchen Scrub Sponges
Scrubbing your kitchen doesn't have to look ugly, and you can make it colorful with these microfiber dual-action sponges. They are super absorbent and durable, and their soft microfiber surface makes the cleaning process a lot less messy.
Biodegradable Bamboo Toothbrushes
Reduce the plastic wastage associated with your regular toothbrushes, and buy these bamboo substitutes instead. Their soft bristles are made from nylon to clean your teeth thoroughly, and they are biodegradable, making them a perfect fit for your entire family.
Reusable Makeup Remover Pads
If you've thrown numerous cotton pads in the trash after cleaning your makeup, maybe it's time to reconsider. These reusable makeup remover pads are soft and fluffy and help clarify the skin without causing irritation.
You can reuse these makeup remover pads by placing them in the washable mesh laundry bag and giving them a spin.
Hydro Flask Wide Mouth Water Bottle
Stay hydrated on the go with the Hydro Flask Wide Mouth Water Bottle. Choose your favorite color and carry everything from water and juices to tea and coffee. Made from stainless steel, this water bottle will make you feel good about meeting your hydration goals.