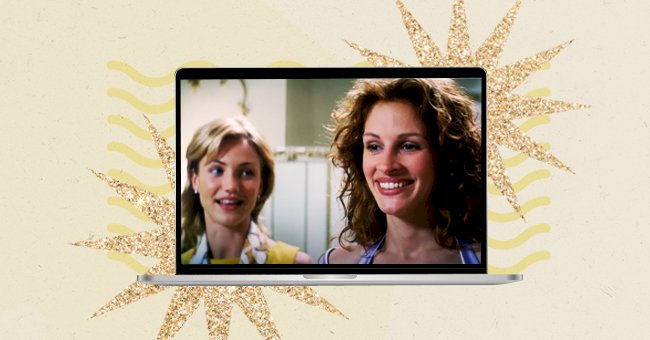 Our Pick: The Best Rom-Coms To Add To Your Lockdown Watchlist
There are times when we can all use a little rom and com to brighten our day. While a good horror movie or thriller can promise us intriguing twists and turns, romantic comedies never lose their charm.
Not all rom-coms are created equal. Sometimes it can take us ages to find a movie that comprises a sweet love story with a quirky side that will uplift our mood and quickly become an all-time favorite.
If you're tired of rummaging through Netflix to find the perfect romantic comedy and still having no luck, we're here to help. Check out some of the most classic rom-coms to keep you company during the lockdown season.
Runaway Bride
You can never go wrong with a classic rom-com featuring Julia Roberts as Maggie Carpenter and Richard Gere as Ike Graham. Maggie has earned a bad reputation for fleeing from the altar a couple of times until she comes across a handsome journalist, Ike.
The Five-Year Engagement
This rom-com stars Emily Blunt as Violet Barnes and Jason Segel as Tom Solomon. A year after their first meeting, Tom and Violet decide to get engaged. However, their relationship is tested when a series of unexpected events makes them reconsider their choice.
27 Dresses
Another light-hearted romantic comedy, 27 Dresses, includes a star-studded cast, with Katherine Heigl as Jane Nichols and James Marsden as Kevin Doyle. Jane has been a bridesmaid 27 times but never felt the joy of walking down the aisle.
Her dreams are shattered when she finds out about her sister's engagement with a man she's always adored. However, she might just be in for a grand surprise with a new love interest walking her way.
Sweet Home Alabama
Sweet Home Alabama is a sweet rom-com, guaranteed to give you all the feels. With Reese Witherspoon, Josh Lucas, and Patrick Dempsey, aka McDreamy, starring as lead actors, the love triangle alone will keep you hooked.
500 Days Of Summer
Not all love stories go as planned, and 500 Days of Summer is a classic, striking example. This rom-com stars Joseph Gordon-Levitt as Tom and Zooey Deschanel as Summer. Tom falls head over heels for Summer, who has an entirely different take on love and relationships.
One year after they break up, Tom takes a trip down memory lane to reminisce about the time spent with Summer and everything that went wrong with their love story.
Jerry Maguire
This romantic dramedy stars Tom Cruise as Jerry Maguire and Renée Zellweger as Dorothy Boyd. Jerry is a sports agent who loses his job after having a moral epiphany regarding how things should be run at work.
He decides to find his own path with a football player and a former colleague supporting him along the way. After you're done watching this rollercoaster ride of emotions, you'd have memorized some of the most iconic dialogues there can ever be!
My Best Friend's Wedding
This rom-com from the late 1990s centers around two best friends, Julianne and Michael, played by Julia Roberts and Dermot Mulroney. The two buddies vow to marry each other if they fail to find love by the time they turn 28.
However, things take a drastic turn when Michael gets engaged to someone else, and Julianne realizes she's in love with him. Stick around for the ending because it might take you by surprise!