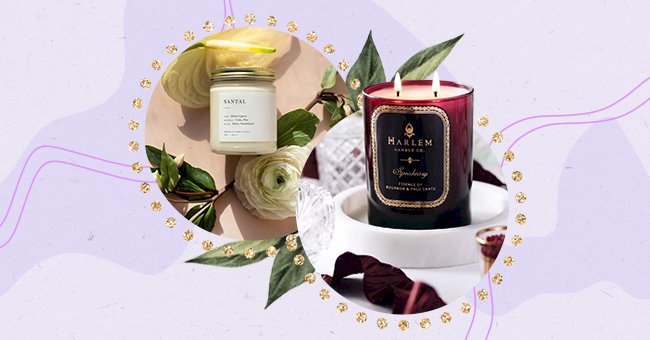 Our Pick: The Best Scented Candles Of 2021
You know what? No matter how many times you makeover, clean, or rearrange items in your room, do you ever feel like something is missing? Have you considered using a scented candle to fix up your space?
The thing about scented candles is they add a touch of relaxation in your space, especially in this chaotic world, where time to yourself is so crucial for your mental health. From aromatherapeutic scents to scent that smells like croissants candles are an excellent way to creating a little luxury in your space.
There is something for everyone in terms of price and scent. Plus, the candles below are incredibly aesthetic, and that's a plus in our books because it means you can place them anywhere in your house. Check out the best-scented candles of 2021 below.
No Drama, Por Favor Candle
Price:$25
Now here's something to get behind. The making of candles became a quarantine hobby for founder Melissa Gallardo. Now Gallardo has launched a full-on soy wax candle business. The candles are made of soy wax, are environmentally friendly, and smell amazing. We love this coconut scent and the cute labels inspired by Gallardo's Latinx heritage.
Burn no. 1
Price:$25
Burn no. 1 from Get Maude will win you over with its jojoba and soybean oils known for their skin-softening properties. Once melted, you can massage the oils onto your skin and revel in the notes of amber, cedar leaf, lemongrass, tonka bean, and Medjool date.
Arc Pillar Candle
Price:$10
Our number 3 scent is the beautifully crafted Arc Pillar candle from SkiinTones. And yes, expect the scents to be just as pleasing. This gorgeous mustard yellow candle holds a vanilla spice scent that will scent your home and add some much-needed decor as well.
Rooftop Soirée
Price:$24
The aptly named Anecdote Candles' scented candles are crafted to make their customers visualize and smell the feeling they are trying to impart. Rooftop Soiree is perfect for anyone longing for the days of socializing with friends on summer nights.
Santal Minimalist Candle
Price:$28
For the lovers of earth scents, check out this 100% soy wax candle from Brooklyn Candle. Settle in with a good book and a glass of something fancy as you revel in the scents of Hinoki Cypress, sandalwood, and pine.
Speakeasy Luxury Candle
Price:$45
If the gorgeous packaging hasn't won you over, perhaps the cocktail of cardamom, licorice, palo santo, dark chocolate, and even more intoxicating notes will entice. It's the luxury you deserve.
Light It Into Existence
Price:$34
If you are looking for a truly immersive experience, you want to check out the candles from Spoken Flames. A genuinely cool thing they do is let you scan your candle on Instagram to listen in on unique sounds and affirmations. Light It Into Existence is a scent like no other; it's crafted out of patchouli and rose for a truly relaxing experience.
After A Good Cry Candle
Price:$24
With a name like that, it hard to pass up this beautifully made candle. The quarantine and pandemic period has not been easy and if your mental health needs a pick me up, try this offering from Cavo. It is made from 100% organic soy wax and the notes of rainwater, lavender, vanilla bean, and bourbon. Cavo also has a playlist you can listen to as you burn your candle to help you set the room.
Rattan Candle
Price:$36
Despite the heavy notes of sandalwood, amber, and warm musk, the scent of this candle is not overpowering. Instead, it will fill your room with lasting scents even way after you've put it out.
Anamorphine
Price:$68
Overose is an uber cool and uber french candle brand operating in Paris. The brand makes it hard to choose any of their stock due to the trendy pink and holographic offerings. However, if it were a do-or-die situation, we'd advise going with Anamorphine, which will infuse your home with notes of pink peonies, raspberry lemonade, kaffir lemon leave infusion.