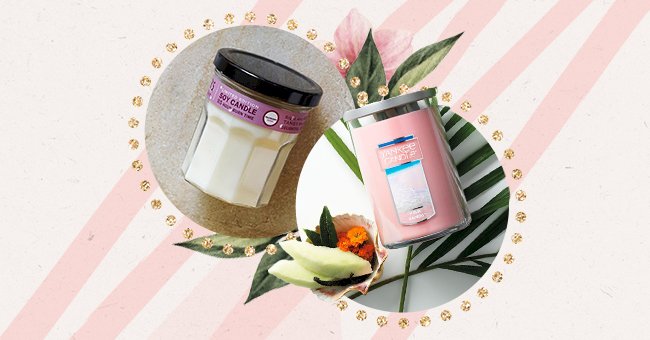 Our Pick: Top 10 Aromatherapy Candles Worth Buying
Candles and aromatherapy candles are not the same things. Aromatherapy candles are crafted to influence that brain's response to certain scents. This is why its wax is crafted with essential oils derived from herbs, spices, leaves, and more to leave an aromatic effect.
However, not all candles are created equal. When shopping for an aromatherapy candle, you want to focus on getting a clean burn. This means no synthetic fragrances or a coated wick, as this will affect how the scent is dispersed.
Of course, there are a few exceptions, but we have put together some of our best aromatherapy candles to make your choices easier. Bring home a tropical holiday, a sensual forest, and a cozy night with these ten aromatherapy candles.
Brown Girl Jane Warm Cashmere Perfumed Candle
Slip into some cozy loungewear and let go of the day's stresses with this candle. It features rosy and musky scents bound to keep you warm during these cold nights. We say, pair this experience with a glass of champagne on an excellent self-care session.
Boheme Tahiti
Next up is the summer holiday in a jar. As we hope for safer days, why not bring the outside in. Lounge in Hawaii with Boheme's Tahiti scented candle. It doesn't hurt when the packaging is also super Instagrammable.
Apotheke Signature Charcoal Candle
The Apotheke Signature Charcoal Candle is here to add the forest indoors. This matte black candle is infused with cedarwood, sandalwood, and smoky amber. One use and your house will never smell that same again.
Brooklinen AM - PM Scented Candle Set
We love a brand that takes consumer habits into account. Our moods change in a single day, so why have the same candle? This set from Brooklinen caters to that. It has four different scents you can switch up during the day.
Jo Malone London Wild Berry & Bramble Candle
If you are looking to splurge for a cozy night in, Jo Malone's Townhouse collection features this fresh scent. It features an enviable burn time of 70 hours. Also, once your candle has all burned out, you can use their luxury jar for storage. Imagine it on your vanities.
La Botica BARCELONA Candle
Exude luxury with this carefully crafted scented candle. The line includes the exotic scents of grapefruit, peony, rose, pink pepper, mandarin, and musk. Settle in and set the mood with any of their inviting aromas.
Yankee Candle Large Jar Candle Pink Sands
Quench your wanderlust with this tropical scented candle. It boasts a holiday bend of bright citrus, sweet florals, and spicy vanilla. One use of this will leave you immersed in the beach holiday you've been dreaming of.
Mrs. Meyer's Clean Day Scented Soy Aromatherapy Candle
If you cannot get enough of Mrs. Meyer's cleaning products, you can now have them scent your house. The brand includes some great scented candles made of renewable soy wax, vegetable wax, and cotton wicks.
Unlike other candles, Mrs. Meyer's candles are not crafted with essential oil. The addition of the oils destabilizes their formulas. However, their synthetic fragrances are certified International Fragrance Association and the Research Institute for Fragrance Materials.
Craft & Kin Candle
This quality candle burns clean for hours without an invasive scent. It is also 100% hand-poured and natural, including its soy wax, a cotton wick, and essential oils. All of their scents are worth a try, and if that doesn't convince you, the jewel-toned amber bottle is a must-have.
L'or de Seraphine Premium Scented Jar Candle
Lastly are the incredibly detailed artsy candles from L'or de Seraphine. The candles give off the right amount of scent without being too overbearing and are a great decor piece. They look great anywhere. Moreover, their dedication to sustainability is fantastic.
The brand uses ethically sourced palm waxes, essential oils, and 100% pure cotton wicks. Aside from this, the candles boast an 80 burn time, meaning that whichever scent you choose, your aromatherapy session will last for a while.