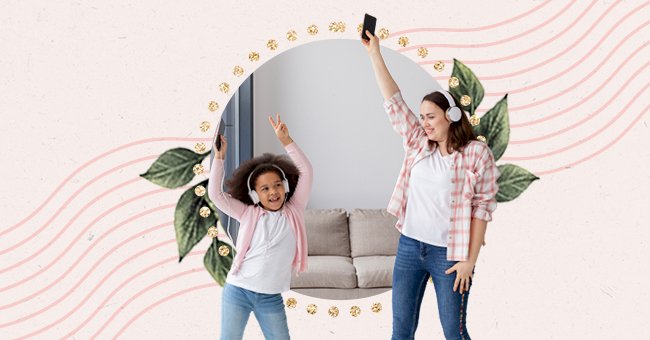 Our Pick: The Best Songs To Add To Your Mother's Day Playlist
For the times when you're at a sheer loss for words to express how much you love your mum, you can count on a lyrical track to speak on your behalf. After all, the world becomes a magical place when we have something to sing and dance to!
Music is food for the soul, and there's hardly a feeling that cannot be experienced through a divine tune. So it's only befitting to find the perfect song for the most extraordinary human in our life, to make her feel special not just on May 9 but all 365 days of the year.
Whether you're looking for an Instagram-worthy caption to complete an adorable picture-perfect moment or merely looking for a song to sing along and dance to with dear mama, you're at the right place. Discover the best songs ideal for a lyrical tribute to your mum this Mother's Day.
You Are The Sunshine Of My Life By Stevie Wonder
No wonder your mum will love this sweet track with the most touching lyrics ever. Stevie Wonder literally puts his heart and soul into this special song, which can rightly be called a heartfelt tribute to the mums who are our rays of sunshine.
Mother Like Mine By The Band Perry
This country music band comprises three siblings whose lyrical compilation for their mom and all mothers out there is the true definition of soulful. Your mama will love you for this dedication!
"She's the sky that holds the clouds, she's the lady of the house. A blind believer in all I dare to be, there's no safer place I've found."
Somebody's Hero By Jamie O'Neal
Mothers deserve to be celebrated every single day, for they are the superheroes who don't wear capes but always protect their family no matter what.
"She's somebody's hero. A hero to her baby with a skinned-up knee, a little kiss is all she needs. The keeper of the Cheerios. The voice that brings Snow White to life, bedtime stories every night. And that smile lets her know, she's somebody's hero."
Because You Loved Me By Celine Dion
Is it even possible not to love a Celine Dion song? We've been a fan of her velvety voice since the Titanic days, and our hearts will forever go on singing her praise. How about dedicating our mums a sweet Dion track this Mother's Day?
Superwoman By Alicia Keys
Our mums often go through this awful phase where they feel like they've not been doing enough for their family. Superwoman is the perfect song to remind your mum she's a superwoman, even when she feels otherwise.
What Mama Say (Life Is Good) By Jason Mraz
Is there a possibility of Jason Mraz and our mothers being in cahoots or something? I mean, how come he's telling us the same ol' things we've all grown up hearing time and time again, but they never really sank in? This song will definitely make your mama happy!
"Who do you think you are, you better behave, I gave you life, child I can take it away!"
Turn To You By Justin Bieber
And lastly, here's a song that Bieber wrote for his mom, who brought him up as a young single parent. Tell your mum the story behind this track, and keep a pack of tissue papers close if you're both taken over by a whirlpool of emotions.