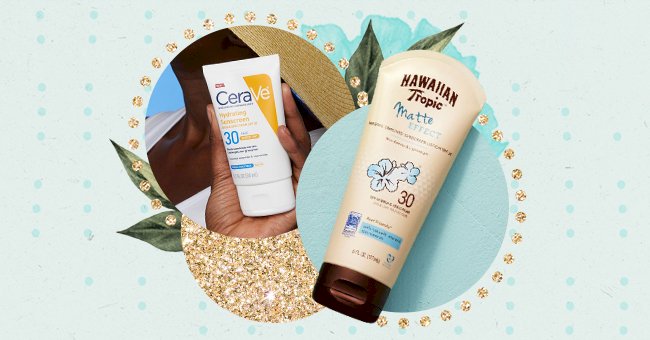 Our Pick: The Best Sunscreens For Oily Skin Worth Trying
While there's no excuse to miss slathering on your sunscreens every day, oily-skin folks feel better without an extra heavy layer clogging their pores. But you'd be surprised to know that there are lightweight and fast-absorbing SPF-based formulas that help shield your skin without any chalkiness or grease.
For a long time, people have misinterpreted the idea of making sunscreens a part of their skin-care routine. Dermatologists and health experts suggest applying an SPF-based cream regularly, whether or not your skin will be exposed to the sun.
Sunscreens are considered super-effective because they offer protection against UV damage and environmental stressors. If you are struggling with oily and acne-prone skin, take a look at the best sunscreens that will keep you safe from sunburns, skin cancer, premature aging, and of course, the horrible cakey feeling.
Bare Republic Mineral Broad Spectrum Sunscreen Face Gel Lotion
Price: $15.96
Bare Republic Mineral Sunscreen is an innovative gel formula that blends into the skin without feeling heavy or oily. It is a broad-spectrum treatment with SPF 30 that gives a smooth matte finish while hydrating the skin.
Hawaiin Tropic Matte Effect Sunscreen Lotion
Price: $8.19
Hawaiin Tropic Sunscreen is an affordable formula that contains sea minerals to nourish sensitive and irritated skin. It is a broad-spectrum, coconut-scented sunscreen containing oxybenzone that offers UVA and UVB protection without any greasy feeling.
Sun Bum Non-Tinted Sunscreen Face Lotion
Price: $17.99
Sun Bum Non-Tinted Sunscreen is a mineral-based face lotion that glides smoothly on the skin for a perfect matte finish. It is devoid of chemicals and toxins and offers broad-spectrum protection, feeling lightweight and silky.
EltaMD UV Clear Broad Spectrum SPF 46
Price: $36
EltaMD UV Clear Facial Sunscreen is a dermatologist-recommended formula with SPF 46 for maximum protection against environmental stressors and sun damage. It is a mineral-based sunscreen containing vitamin E and lactic acid that provide gentle exfoliation and skin-soothing effects.
CeraVe Tinted Sunscreen SPF 30
Price: $13.97
CeraVe Tinted Sunscreen is a hydrating, mineral-based formula that restores the skin's healthy glow without leaving any white cast. It contains three essential ceramides that lock in moisture and strengthen the natural barrier while protecting against UVA and UVB.
Supergoop! Mattescreen Sunscreen SPF 40
Price: $38
Supergoop! Mattescreen is a mineral-based treatment that blends quickly to give a poreless, matte finish. It contains nourishing ingredients like argan oil, butterfly bush extract, and white mulberry root that protect the skin from blue light and UV rays and boost its inner glow.
Hawaiin Tropic Silk Hydration Weightless Sunscreen Face SPF 30
Price: $8.91
Unlike sunscreens leaving you with a cakey after-feeling, Hawaiin Tropic Silk Hydration feels lightweight and pleasant on your skin. It is an SPF 30 formula containing classic coconut and mango fruit extracts that feel luxurious and provide adequate sun protection.
Cetaphil Dermacontrol Facial Moisturizer SPF 30
Price: $13.78
If using a stand-alone sunscreen doesn't board well for your oily skin, grab an SPF-based moisturizer like Cetaphil Dermacontrol. It is a broad-spectrum formula that removes excess oil, unclogs pores, and helps reduce breakouts while giving a matte finish.