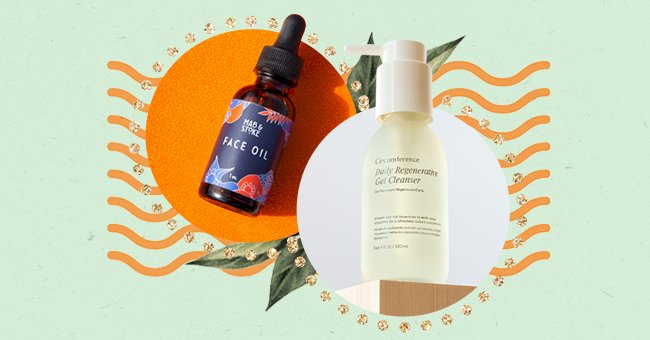 Our Pick: The Best Sustainable Beauty Products Of 2021
With concepts like clean, organic, and green products gaining ground, the beauty industry is slowly embracing eco-friendly and ethical manufacturing standards, which also translates to the use of natural ingredients that are genuinely good for your skin.
Beauty sustainability isn't a term restricted to the way a product is packaged only. It corresponds to the entire process a product goes through, from the point of sourcing and production to its testing and packaging, up to the point it reaches the end customer.
Think about all the single-use packaging options, especially plastic, which contribute to landfills and waste and are detrimental to our environment. It's time we changed that by investing in sustainable beauty products which are good for us and the planet. Without further ado, here are the best ones to check out.
Circumference Daily Regenerative Gel Cleanser
This gentle, daily cleansing formula contains potent bioactives like Olive and Grape Leaf Extracts, which help clarify the skin while also strengthening its moisture barrier. The olive leaf extract is an organic byproduct which the brand upcycles and converts into a skin-supportive active ingredient.
MOB Cake Liner
MOB Beauty is a relatively new tenant in the beauty industry, featuring sustainable and refillable products with simplistic packaging. This Cake Liner is an intense eyeliner formula that is long-lasting and smudge-proof and comes in a repurposed compact casing.
Meow Meow Tweet Deodorant Cream
Meow Meow Tweet Deodorant Cream is a natural, underarm formula that reduces sensitivity and controls odor and sweat. It contains plant oils, butter, and essential oils, which soothe and nourish the skin and give it a fresh fragrance lasting all day.
When purchased through the Loop by Ulta website, you can get the glass jars containing the deodorant creams cleaned thoroughly and ready to be used again.
Mab & Stoke Daily Defense Face Oil
Mab & Stoke Daily Defense Face Oil is a skin-restorative formula containing antioxidants and organic oils that nourish the skin and combat dryness and dullness. All Mab & Stoke products come in compostable, reusable, or recyclable packaging, and a tree is planted with every order. Beauty sustainability at its best!
Mad Hippie Vitamin C Serum
This award-winning serum contains a rich blend of antioxidants like vitamins C and E, which hydrate and brighten the skin. Also present are ferulic acid and hyaluronic acid that strengthen the skin's moisture barrier and make it plump.
Susteau Moondust Duo
Susteau Moondust Duo features powder-to-liquid hair wash and hair conditioner, with one bottle being equivalent to four liquid formula bottles. All Susteau products are ethically sourced and biodegradable, made from recycled plastic.
Vapour Beauty Lip Nectar
Vapour Beauty is a conscious beauty brand that uses plant-based ingredients, with 97% of its products manufactured without water. This Lip Nectar is a creamy lipstick formula that promises a moisture boost for dry and chapped lips, with a subtle tint and glossy finish.