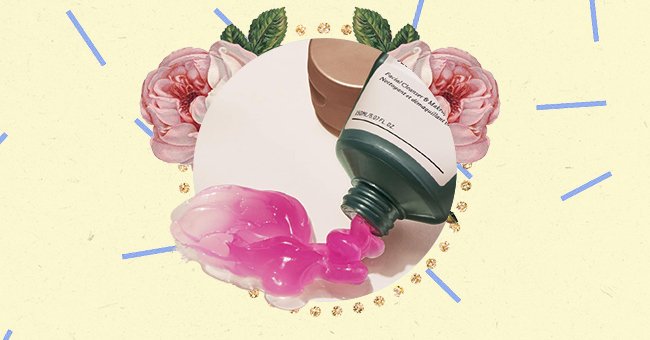 Our Pick: Top 10 Green Beauty Products Of 2021
Green is in. Therefore, if you want to show some love for clean beauty, good news because the beauty industry is making some significant steps, think plant-based ingredients, fewer toxins, and environmentally conscious packaging.
While clean beauty can sometimes become a little too fear-mongering, it's best to remember that clean beauty must still be effective. Therefore, do not just go for a product that simply states that it's clean. It must work too.
This list features indie brands and fan favorites. More importantly, they work. Therefore, grab your notebook and get clean by revamping your beauty routines with the top ten green beauty products of 2021.
Weleda Skin Food Light Nourishing Body Cream
First up is this multi-purpose cream from Weleda. This nourishing all-natural cream is made of sunflower seed oil, beeswax, and shea butter. This powerful all-natural formulation is rich and creamy and absorbs instantly, so if a pesky dry patch pops up, just a slather of this and poof!
RMS Beauty The Ultimate Makeup Remover Wipes
Keep the toxins away with these thoughtful makeup wipes. Coconut oil can slick away makeup in seconds. Therefore, it makes the perfect ingredient for these RMS wipes. They come in twenty small packets so that you can take them on the go. Moreover, they are calming to the skin.
Holifrog Galilee Antioxidant Dewy Drop
This serum is the perfect addition to your skincare routine. It is moisturizing, lightweight, and airy so you can pair t very well with other steps in your routine without having it feel thick. Furthermore, it is formulated with plant-based oils and hydrating ingredients for that dewy effect.
Biossance Squalane + Elderberry Jelly Cleanser
If you are cleaning up your beauty routine, consider this cleanser from Biossance. This powerful cleanser can take off makeup, dirt, debris, and even sunscreen while remaining gentle enough to protect your skin barrier. A bonus: do not expect a tight and dehydrated feeling after.
Farmacy Deep Sweep 2% BHA Pore Clearing Toner
Follow up your cleansing routine with this acid-based toner. It contains salicylic acid and papaya enzymes that are excellent at combating oily and acne-prone skin. Your pores will feel less clogged and appear reduced over time.
Mutha No. 1 Serum
Listen, this pandemic will be done and dusted one day, so why not invest in your skincare in preparation? (don't stamp on hope). This serum from Mutha contains a stabilized form of vitamin C which battles dullness and dark spots for brighter, healthier skin.
The Crown Affair Dry Shampoo
Why not breathe life into your day-old hair with a dusting of tapioca starch and persimmon powder? This dry shampoo from The Crown Affair will liven up your strands. Moreover, the stunning packaging ensures no greenhouse gases are emitted.
Kypris Shimmer Palette
This palette is unique in that the five colors are universal. Therefore, there is something for everyone. You will notice the shimmer in this palette is made of sustainably sourced mica and crushed crystals.
Caudalíe Resveratrol-Lift
If you find retinol too irritating, try resveratrol instead. However, find it in the form of Caudalíe's resveratrol formulated line. The ingredient is twice as effective as retinol. Moreover, the brand is using less plastic and paper in its packaging.
Kopari Deodorant
This Kopari deodorant is crafted out of coconut water, coconut oil, and sage. These ingredients will align with your body's natural oils to control B.O. Moreover, it will soothe and hydrating at the same time.