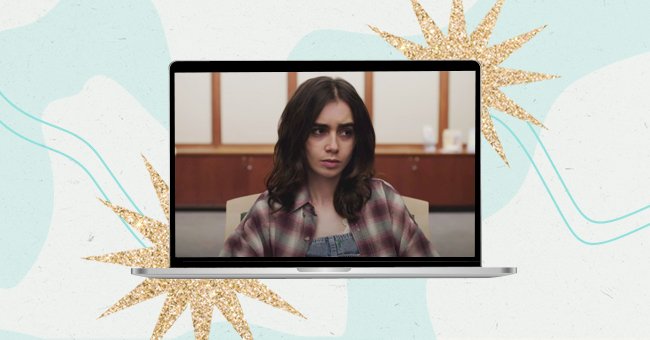 Our Pick: The Best Tear-Jerkers To Stream On Netflix
We all have days when all we want to do is sit down with our feelings. So to help you glide not-so-smoothly through your emotional meltdown, here are the saddest movies worth watching.
Sometimes, letting it all out is far better than holding back our feelings. For a long time, crying was considered a sign of weakness and vulnerability. However, people are slowly beginning to understand the healing power of tears.
Just like a comedy film can make us excited, a sad movie can move us to tears. Whether you're the sentimental type or merely fond of unhappy endings, we've got you covered. These Netflix tear-jerkers will guarantee you a good cry. P.S., don't forget the tissue papers!
Pieces Of A Woman
Pieces of a Woman is based on the true story of the movie's creators, Wéber and Kornél Mundruczó. It explores the tragic aftermath of a woman whose home birth experience ends in ruins.
All The Bright Places
All the Bright Places is a romantic drama movie based on the best-selling book by Jennifer Niven. Moreover, it explores the love dynamics between two people struggling with the traumas of their past life.
Les Misérables
What can be better than a star-studded classic tear-jerker? Les Misérables' 2012 screen adaptation includes Hugh Jackman, Anne Hathaway, Russell Crowe, and Amanda Seyfried.
Lost Girls
Lost Girls is a heart-wrenching tale of a woman who sets out to find her missing daughter. However, her personal investigation leads the police to unsolved cases of murdered sex workers.
The Pursuit Of Happyness
The Pursuit of Happyness explores the struggles of a single father after his wife abandons him and her son. Interestingly enough, the movie stars the real-life father-son duo, Will Smith and Jaden Smith.
One Day
One Day centers around two college friends, Emma and Dexter, who go after their passions. However, they meet once a year on the same day to reflect on their life and love. This movie is a rollercoaster ride of unexpected emotions, so be prepared!
To The Bone
To The Bone tells the story of an anorexic young woman struggling to deal with her ailment. However, things take a drastic turn when she enters a group home, where an unusual doctor helps her survive.
Irreplaceable You
Irreplaceable You is about a girl named Abbie, whose diagnosis with cancer takes her to find a new love interest for her fiancé, Sam. If you're looking for a movie that'll break your heart, this one's for you.