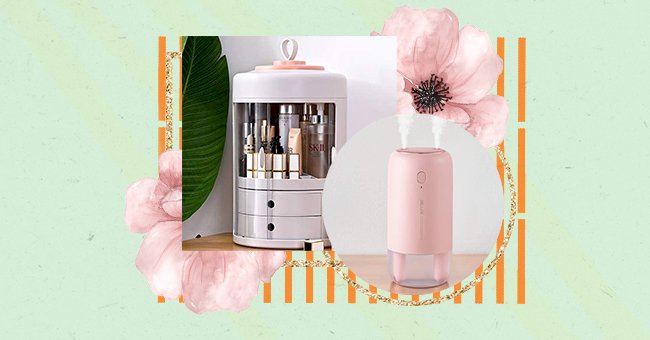 Our Pick: The Best TikTok-Approved Products To Shop On Amazon
Are you looking for tried and tested products to make your life easier? Have you spent hours online searching aimlessly for the best options? Then, allow us to navigate you in the right direction, i.e., TikTok-approved game-changers.
Don't we always wish for Cinderella's fairy godmother to come and fix all our woes? Afterward, there follows a series of hard-to-explain feelings, after which reality sets in, and you're back to using the same old tools.
But, fear no more because the cult-favorite social media platform has countless gems in store for us all. From time-saving kitchen products to makeup storage boxes and everyday gadgets, these TikTok-endorsed products are worth checking out.
Heeta Scalp Care Hair Brush And Scalp Massager With Soft Silicone
Give your scalp a stimulating and relaxing massage with Heeta's Scalp Care Hair Brush and Scalp Massager. You can use this exfoliating brush while shampooing, and it will help keep your scalp and hair clean and healthy.
Chef'n VeggiChop Hand-Powered Food Chopper
If cutting onions takes its toll on your eyes, buy this handy food chopper. It will help you chop everything from fruits, veggies, meats to herbs and nuts. Moreover, it also comes with a lid so that you can store and secure your eatables.
Jisulife Battery-Operated Mini Travel Air Humidifier
You can carry this Mini Travel Air Humidifier on the go and even keep it in your home, office, and car. All you have to do is fill the water tank with clean water, and you'll be all set. It can also work as a soft night lamp to comfort you in the wee hours of the night.
Bissell Little Green Multi-Purpose Portable Carpet and Upholstery Cleaner
You can now tackle all the unruly stains on your carpets, rugs, and couches with this portable multipurpose cleanser. It is easy to carry around and has a strong spray and suction power for effortless cleaning.
ProsourceFit Acupressure Mat And Pillow Set For Back/Neck Pain Relief And Muscle Relaxation
It's time to give some tender love and care to your aching and tensed muscles with this Acupressure Mat and Pillow Set. This foam mat is designed to provide pain relief, stimulate your acupressure points, and help you unwind after a tiring day.
It is an excellent choice for people who suffer from sore muscles, strained neck, headaches, and back pain. The cushioning mat consists of thousands of acupressure points, improving blood circulation and stimulating nerves for quick recovery.
Purme Rotating Cosmetic Storage Box
If your makeup products are collecting dust in the drawers, it's time to store them in this Cosmetic Storage Box. It is dustproof, portable, and consists of rotating compartments and drawers so that you can locate your favorite beauty items.
Youkool Lip Brush Tool
Chapped, dry, and flaky lips are no more a winter thing. You can have them all year round, even in the hot summer months, until, of course, you do something to fix things.
This Lip Brush Tool will allow you to exfoliate your lips gently, so your moisturizers and lip balms can absorb better. And the result will be plump, hydrated, and gorgeous lips, ready to ace your pout game!