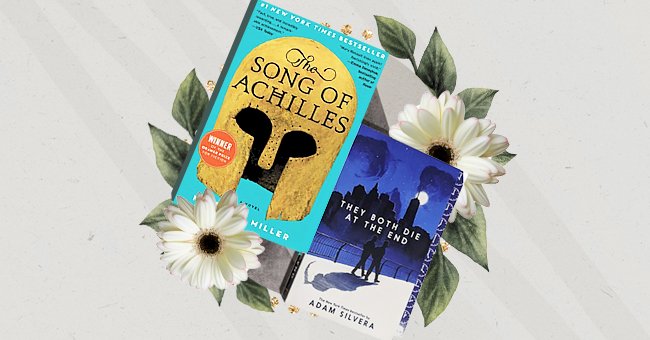 Our Pick: The Best TikTok Recommended Books To Read
TikTok has become the most popular trend-setter for nearly everything, especially skincare and beauty hacks. But you'd be surprised to know about a whole new category endorsed specifically by this video-sharing platform: books.
If you're a true TikToker or someone who's been following the social media site for a while, then you'd be familiar with "TikTok made me do it." From finding valuable beauty and skincare buys to applying genius tips and tricks in our daily life, we've benefited from the service in countless ways.
As an avid reader myself, I'm always searching for legit places for worthy book suggestions, and BookTok has come as a welcome respite. Can't decide what to read next? Here's a list of the most read-worthy BookTok recommendations to try.
Shadow & Bone By Leigh Bardugo
If you're not already familiar with the hit Netflix series Shadow & Bone, then you're missing out on so much. However, regardless of your knowledge status, it's best to pick up Leigh Bardugo's Grishaverse book series first, which might give you GOT vibes.
They Both Die At The End By Adam Silvera
The book's blue-themed cover featuring two dark silhouettes will instantly grip you, but the story is far more touching. The novel might give some legit Mitch Albom feels, as it explores the lives of two strangers who meet for one single day before dying to experience an unforgettable time together.
The Song Of Achilles By Madeline Miller
Before your curiosity piques, you don't have to have a good understanding of philosophy to decipher this one. The book centers around the legend of Achilles and the Trojan War and is a beautiful retelling of gods and immortality, with a romantic touch.
Circle By Madeline Miller
Circle is the second book by Madeline Miller, which retells the story of a villainous sorceress. The book portrays a rather infamous female character from The Odyssey in a whole new light.
We Were Liars By E. Lockhart
We were Liars discovers the story of the Sinclairs, mainly focused on their 15-year-old Cadence Sinclair, who suffers an accident one summer on their private island. However, she cannot recall details about what exactly happened to her and how it affected her family.
A Touch Of Darkness By Scarlett St. Clair
This gripping novel is a retake on the romance between Persephone and Hades. The book comprises intriguing twists and turns, endless chemistry, and way too much steaminess, all of which make it a perfect weekend or holiday read.
The Last Time We Say Goodbye By Cynthia Hand
Sentimental reads have their own unique aura, even if they make you teary-eyed. We're talking about major Nicholas Sparks kind-of-feels, as this book explores subjects of love, loss, life, and hope in a heart-wrenching tale.