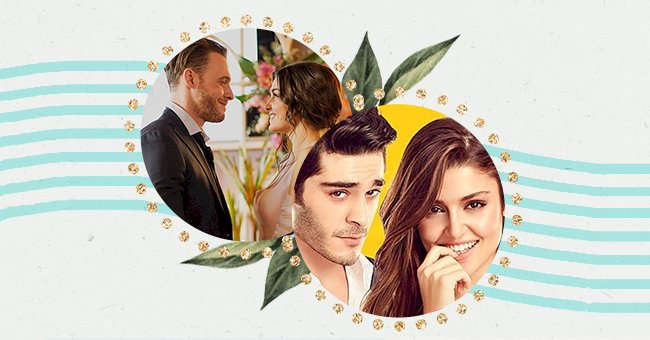 Our Pick: The Best Turkish Shows To Binge-Watch This Summer
It's time to treat yourself to the most exquisite Turkish content out there. From exciting rom-coms to gripping storylines, these TV shows are magical enough for a hot summer night.
There's no doubting the popularity of Korean and Chinese series in the global arena. But you'll be surprised to know that Turkish dizi (series) have also become a fan favorite worldwide.
They rank high on the deliverability scale because of intriguing plot twists and phenomenal acting. Moreover, they also bring enthralling romance to the screen to keep the audience hooked. Take a look at all the Turkish shows that should be on your radar this summer.
Bay Yanlis (Mr. Wrong)
Bay Yanlish (Mr. Wrong) will instantly put you in a summery mood. This rom-com stars two famous Turkish stars, Can Yaman and Ozge Gurel. Yaman (Ozgur) and Gurel (Ezgi) keep meeting one way or the other. They're both struggling in their personal lives.
Moreover, Ozgur has earned the reputation of "Mr. Wrong," while Ezgi keeps messing up her love life. The two love birds (also neighbors) eventually fall head over heels for each other.
Sen Cal Kapimi (You Knock On My Door)
Sen Cal Kapimi is another popular Turkish series, currently running its second season. The story is about Hande Ercel (Eda) and Kerem Bursin (Serkan), who pretend to be lovers. They both sign a love agreement and must abide by its terms.
However, the more time they spend together, the more they fall in love. But fate keeps testing their relationship time and again. The series is set in Turkey's beautiful city Istanbul and has a solid summery vibe.
Kiralik Ask (Rental Love)
Kiralik Ask is another famous Turkish drama, starring Elcin Sangu (Defne) and Baris Arduc (Omer). Defne is a waitress who needs money to pay off her brother's debt. She lives with her grandmother, elder brother, and younger sister.
Due to unforeseen circumstances, Defne is forced to enter into a love game with Omer. While she knows she'll eventually leave, she can't help falling in love. This is a light-hearted rom-com with countless twists and turns.
Erkenci Kus (Early Bird)
Erkenci Kus tells the story of (Demet Ozdemir) Sanem, who starts working to escape marriage. She's a playful, hard-working, and dreamy girl who lives in her own fairytale world. She dreams of becoming a writer someday and has a strong creative side.
Unaware that fairytale romances can come true IRL, she falls for her boss, Can Divit (Can Yaman). He's a carefree, handsome young man, who takes over his father's company, and loves photography. Put this series on your summer watchlist already!
Ask Laftan Anlamaz (Love Doesn't Understand Words)
Ask Laftan Anlamaz is a romantic series starring Burak Deniz (Murat) and Hande Ercel (Hayat). Hayat is forced to find a job for herself, or else her fisherman father would marry her off. In her efforts to find employment, she gets tangled up in a complex situation.
Hayat starts working in a reputable company assuming someone else's identity. While she has no other choice but to continue her job, she eventually falls for her boss (Murat). How will things play out between the two when the truth comes out? Watch for yourself to find out!