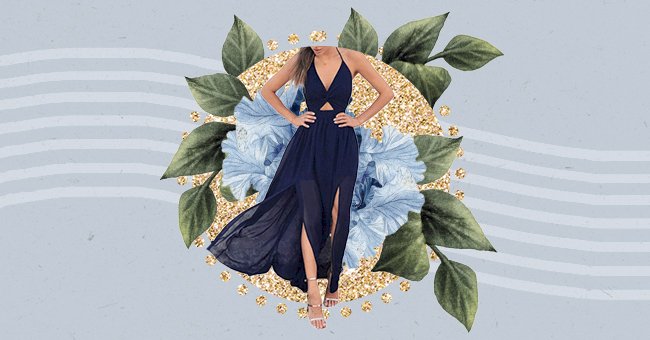 Our Pick: The Most Chic Maxi Dresses To Wear This Summer
Choosing your summer outfits can be more complicated than you think. That's because staying trendy while also keeping comfort in mind is the key to nailing the perfect summer style statement.
You cannot go wrong with a flattering maxi dress. This is because flowing fabrics have a timeless appeal and exuberate elegance and class like nothing else.
So whether you're looking for a dress to wear to the beach or stroll around outside, these chic silhouettes will please your hearts. Keep reading to find the most stylish maxi dresses to don in June, July, and all summer long.
Bdcoco Maxi Dress
This Bdcoco Maxi Dress features v-neckline, sheer lace sleeves, and bodied skirt style. Moreover, the sheer crochet waistband makes it a gorgeous pick for special occasions, like parties and weddings.
Ruewey Halter Dress
If you're looking for an alluring dress for your evening parties and nights out, consider this Ruewey Halter Dress. It features a sexy tie-back style and spaghetti straps, making you look classy and elegant at all times.
Ecowish Wrap V Neck Maxi Dress
The Ecowish Wrap V-Neck Maxi Dress is a fail-safe choice for any and all occasions. So whether you're looking for something to wear to the beach or lounge around, this boho wrap dress will keep you stylish and comfortable.
Grecerelle Floral Print Cross V Neck Maxi Dress
There's something about long, flowing summer silhouettes that speaks summer like nothing else. Even better, this Floral Print Cross V-Neck Maxi Dress comes in 22 gorgeous colors, so choose the one you like best.
R.Vivimos Polka-Dot Long Dress
This Polka-Dot Black Dress will quickly become your summertime favorite. Moreover, it features a long, flowing silhouette and an alluring off-the-shoulder style. Don't forget to pair it with your favorite sandals.
May&Maya Wrap Maxi Dress
Please spare our never-ending love for polka-dots. The style has a classic appeal, and when paired with black, it becomes even more charming. You can pair this gorgeous Wrap Maxi Dress with a pair of platform wedges.
Topunder Bandage Split Dress
Wear this Topunder Bandage Split Dress to your summer and beach photoshoots, and you'll never be short of picture-perfect moments. Moreover, you can choose from a range of 25 stunning and vibrant prints.