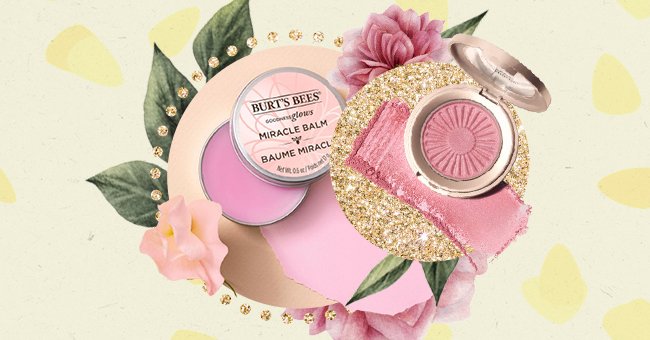 Our Pick: The Most Exciting New Makeup Products Launching In March 2021
It's good to stick to tried and tested makeup items, but experimenting with new releases has its unique appeal. And with the season of florals just around the corner, brace yourselves to try out everything from hydrating balms and lip tints to highlighting skin serums.
Relishing in our skincare and beauty regimes has come as a tranquil respite, especially in the wake of the coronavirus pandemic. With the lockdown blues and quarantine period still haunting us, focusing on looking and feeling good has kept our fragile hearts going.
Every month, new and exciting product releases are quite common in the skincare, hair, and beauty departments, and makeup is no exception. Discover our pick of the best new makeup products dropping this month.
CoverGirl Clean Fresh Lip Tint
Winter may be harsh on our lips, but they require nourishment and care all year round. Chapped and flaky lips need much more than just a glossy lip color or moisturizing lipstick, and that is where this lip tint comes into play.
The all-new CoverGirl Clean Fresh Lip Tint is a super hydrating formula that leaves a soft color while soothing lips all day long. It comes in six different shades and contains notes of sweet almond and coconut oils to help your lips stay moisturized and glossy.
BareMinerals Gen Nude Blonzer
BareMinerals Gen Nude Blonzer offers the best blush and bronzer in a fragrance-free, vegan formula. It is enriched with a blurring mineral complex that helps smooth out imperfections and spots for a natural, sun-kissed radiance.
The hybrid bronzer comes in three exciting shades. You can choose between Kiss of Pink (peachy pink), Kiss of Copper (orange peach), and Kiss of Rose (dusty rose) and let the natural rosy flush bring out the best in your makeup.
The Lip Bar Skin Glow Highlighting Serum
The Lip Bar Skin Glow Highlighting Serum is a hybrid of makeup and skincare and helps you achieve the much-coveted dewy glow. It is available in 3 shades that complement all skin tones: Pretty Penny, Golden Hour, and Rose All Day.
This glow highlighting serum contains calming rosewater and green tea extract, alongside sunflower and castor oil that deeply nourish the skin. Also present is vitamin C that rejuvenates the skin's natural glow.
Tarte Surfer Curl Waterproof Gel Liner
Redefine your liner game by trying the new waterproof gel liner by Tarte. It is a soft-melting gel containing natural wax that glides smoothly for a seamless look. The built-in sharpener makes it easy for you to nail the perfect liner.
Tarte Surfer Curl Liner comes with an ultra-precise tip for ease of application. It is a vegan formula containing algae and glycerin for a hydrating, smooth experience of using a liner that doesn't dry out and stays intact all day long.
Burt's Bees Goodness Glows Miracle Balm
Miracle Balm is a multi-functional formula that you can use anywhere from your face, lips, and eyebrows to your elbows. It is a super moisturizing product that blends quickly and nourishes your skin, making it soft, smooth, and radiant.
It is a lightweight and non-greasy formula that contains plant-derived squalane, making the skin dewy. This natural balm contains no toxins, paraben, or sulfates, so you can use it without harming your skin.