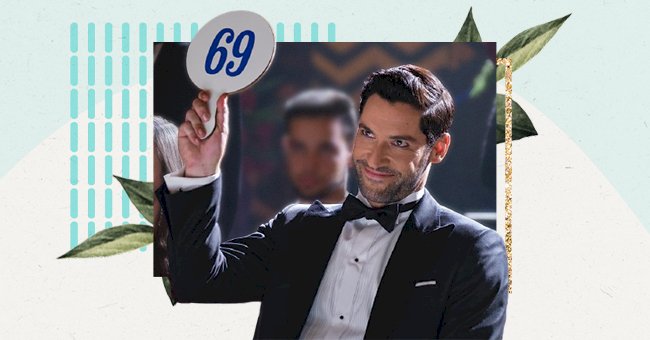 Our Pick: The Most Hilarious Moments From Netflix's Lucifer
Our favorite Dark Lord is a man of high stature and a witty side worth appreciating. If you're a Luci-fan or merely looking for a reason to add Lucifer to your next binge-watch list, think no more and get ready for a ride filled with uncountable laugh-worthy moments.
Life can get dull and mundane sometimes, and that's when a splendid movie or TV series comes as a welcome respite. The same happened with us when we discovered Netflix's Lucifer, finishing off one season after another in almost a week's time.
While it's nearly impossible to narrow down the best Lucifer moments to ten scenes, we'd highly recommend you to explore the real fun for yourself. Take a look at our selection of the most hilarious moments where Lucifer had us rolling on the floor with uncontrollable laughter.
Lucifer Gets Beaten Up By A Murder Suspect
The invincible Lucifer Morningstar became vulnerable the moment his love interest, Chloe Decker, showed up. The same happened when he went to confront a murder suspect but got terribly beaten up by her instead.
He could only manage to utter, "Don't tell anyone I died like this." Our dearest Dark Prince was clearly saving face.
When Lucifer And Pierce Posed As A Gay Couple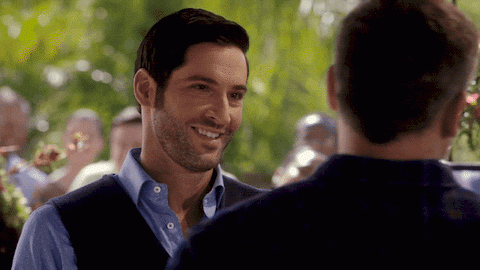 giphy
We didn't like Marcus Pierce's presence in season three until we discovered he and Lucifer had excellent compatibility. The two of them posed as a gay couple to solve a murder case, and the scene where they fought and then made up with a kiss was super awesome!
When Lucifer Nailed Being The Most Annoying Neighbor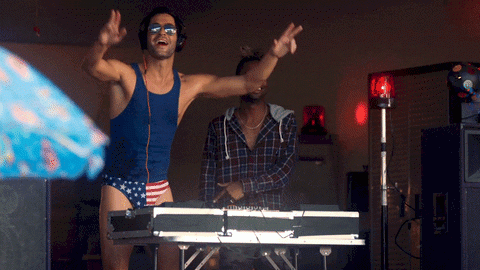 giphy
In the same episode where Lucifer and Pierce enacted the perfect gay couple, the Devil played the perfect neighbor ever. He went to all possible lengths to help solve the case, and being a total nuisance in the neighborhood was a part of the plan.
When Chloe Went "All Lucifer."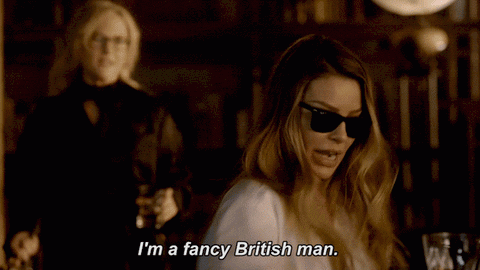 giphy
Mr. Morningstar ditched poor Chloe on her birthday, and she decided to raid his penthouse with Dr. Linda. Ms. Decker got her hands on the Devil's piano and tried to go all fancy and British to feel better.
When Lucifer Taught Teenagers How To Deal Drugs
Nothing can beat the Devil taking up the job of a drug tutor. The takeaway included golden words, like "drugs, not hugs," and "don't get high on your own supply." The last one is clearly a paradox considering he was totally high sitting on a horse. Devil privileges, indeed!
Lucifer's Big Confession
In the first episode of season 2, Lucifer and Chloe reach a rehab center to find a drug dealer. While listening to other people's stories, the Devil volunteers to share his own, adding how he loves drugs and finds them yummy. Chloe's facial expressions here were priceless!
The Devil's Special Song For Chloe
What can be better than having a "crime-solving devil" around you all the time? Some of the best Lucifer scenes are where Mr. Morningstar graced us with his musical expertise, and here he composed a song especially for Chloe.
Lucifer's Never-Ending List Of Exes
There was one episode where Lucifer became part of an investigation for a murder case. When Chloe asked him for a list of people he had slept within the last month, Lucifer's reaction had us all bursting with tears of laughter.
Candy Morningstar
Candy made a guest appearance on the show twice, and the first time she posed as Lucifer's wife. The newly-wed couple met Dr. Linda, who was taken aback by the Devil's ability to go missing and then return as a married man.
Lucifer Stripping For A Homeless Man
As if we needed any proof, Mr. Morningstar philanthropically stripped for a homeless man in this beyond hilarious scene. The Devil gave away his Prada suit in the act of sheer benevolence, which lost him a ride with Detective Decker.