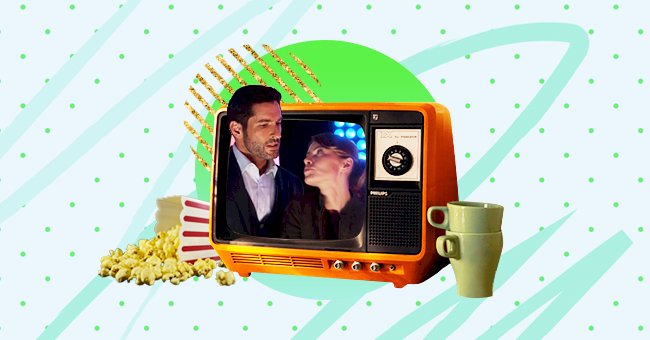 The 10 Best Lucifer Episodes To Rewatch While You Wait For Season 5B
Are we the only ones missing the Dark Prince and his adventures in the City of Angels? We guess not, and while you wait anxiously for the second part of Season 5, maybe go back in time to re-watch how the Devil fell in love with Detective Decker and made LA his home.
Of all the things COVID-19 has impacted, sending our favorite TV shows in limbo has been the most frustrating. If you have happened to take a look at Netflix's March lineup of movies and TV series, you'd know Lucifer is nowhere to be found.
The only thing worse than a series ending is the part where it gets postponed until further notice, leaving us all in a state of utter disarray and never-ending wait. So while we all try not to go, whacko, until Season 5B returns, here are the ten Lucifer episodes you can re-binge to calm your lonely hearts.
1.Season 1 Episode 1 - Pilot
And this is where it all started. Mr. Morningstar decides to leave hell for a vacation in Los Angeles, but the murder of a friend makes him work with an LAPD detective, Chloe Decker. Lucifer finally discovers that taking up his old job of punishing evil can come in handy on earth.
2.Season 1 Episode 4 - Manly Whatnots
Lucifer is mesmerized by Chloe because she's immune to his charms and way too bossy. He tries to seduce the Detective to keep his feelings in line, while Amenadiel worries his brother is changing because of his life away in LA.
3.Season 2 Episode 2 - Liar, Liar, Slutty Dress On Fire
Lucifer's mother and the goddess of all creation decides to make her appearance in the disturbingly hot body of Charlotte Richards. She's all for gaining sympathy from her son, but the King of Hell knows better than to trust her.
4.Season 3 Episode 13 - Till Death Do Us Part
Do you all remember the stern, indifferent, and bossy Lieutenant Marcus Pierce, aka Cain from Season 3? He may not have found his happily-ever-after with Chloe, but we loved where he and Lucifer posed as a gay couple to uncover a murder in the neighborhood.
5.Season 3 Episode 23 - Quintessential Deckerstar
Charlotte Richards decides to right her wrongs by uncovering Pierce's true identity. Meanwhile, Pierce and Maze become cohorts, and Lucifer's much-awaited confession to Chloe is interrupted by an unexpected phone call.
6.Season 4 Episode 10 - Who's Da The King Of Hell
This iconic episode starts with some dancing and music from Lucifer and Ella. But with vengeful demons taking over LA, the King of Hell decides to reclaim the throne to save his loved ones. The episode ends with Chloe confessing her love and Lucifer returning to hell.
7.Season 5 Episode 5 - Detective Amenadiel
Amenadiel helps Chloe solve a nun's murder using his mojo to draw answers out of them. She realizes what it means to be a gift from God and visits Lucifer after her latest discussion with Amenadiel.
8.Season 5 Episode 6 - BlueBallz
Lucifer gets jealous when an ex-flame pops up and gets all chummy with Chloe. A crying baby Charlie calms down when Uncle Luci puts up his devil face. Chloe and Lucifer finally seize the deal, putting all differences behind them.
9.Season 5 Episode 7 - Our Mojo
Lucifer loses his mojo to Chloe and considers it a side-effect of his newly-found romance. The new couple goes to therapy at Dr. Linda's clinic to deal with the changing situation, while Dan tries to process seeing Lucifer's devil face.
10.Season 5 Episode 8 - Spoiler Alert
Michael kidnaps Chloe, who is eventually rescued by Lucifer, Maze, and Dan. The Devil struggles with confessing his feelings for the Detective, and the much-awaited confession is halted by Amenadiel stopping time to fight Michael.