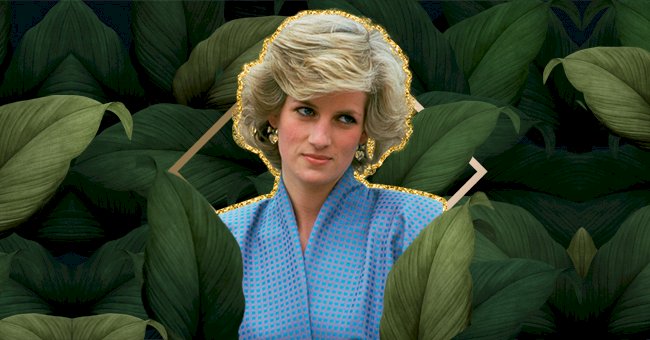 Our Pick: The Most Iconic Revenge Looks Donned By Princess Diana After Her Divorce
Twenty-seven years ago, the People's Princess wore the boldest dress ever. On the same evening in June, Prince Charles had admitted that he had been unfaithful. Many other women would have avoided the spotlight, but she didn't!
Perhaps not all of us remember what we were doing on June 27, 1994; many, maybe, were not even born yet. But that day, we know what occupied all the front pages of the tabloids, British and otherwise.
The night before, Lady Diana had gone to a garden party at the Serpentine Gallery in London on the same day that Prince Charles had admitted to her being unfaithful.
The Original Revenge Dress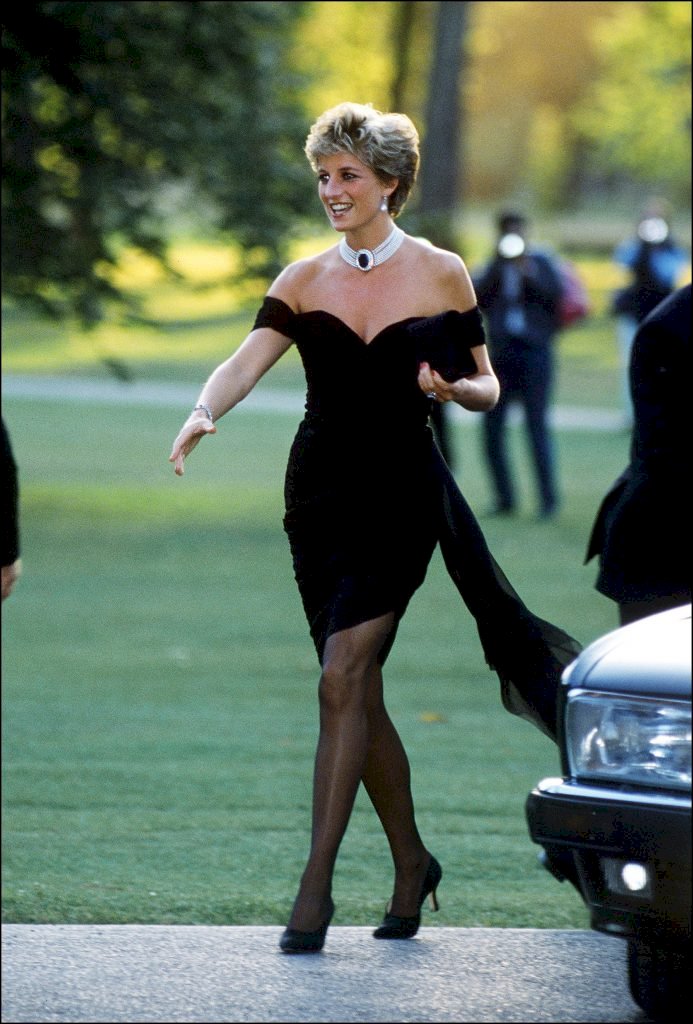 Getty Images
If the clothes could talk, it is a common opinion that this would scream "revenge." We are talking about the black silk mini dress, signed by the Greek designer Christina Stambolian, which Diana Spencer chose to wear on an evening in late June 1994.
The Princess showed up alone at the traditional garden party at the Serpentine Gallery in London. She left everyone speechless with the most daring dress ever worn until that moment, paired with a pearl necklace and a pair of black pumps.
The Monostrap Blue Dress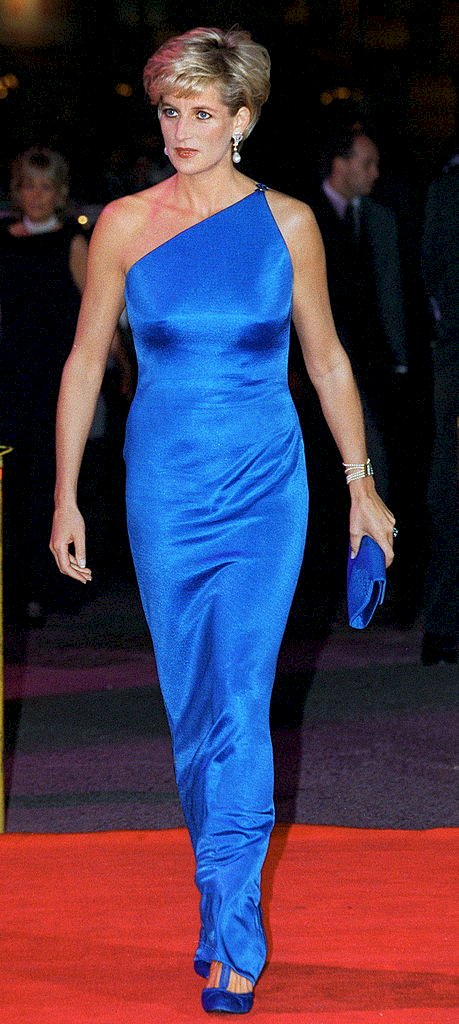 Getty Images
In 1996, Diana, Princess of Wales, officially opened the Victor Chang Cardiac Research Institute's temporary premises in Darlinghurst. She attended the Royal Ball as the guest of honor, where she wore an iconic mono strap sky-blue Versace dress.
At The Royal Gala Performance Of Swan Lake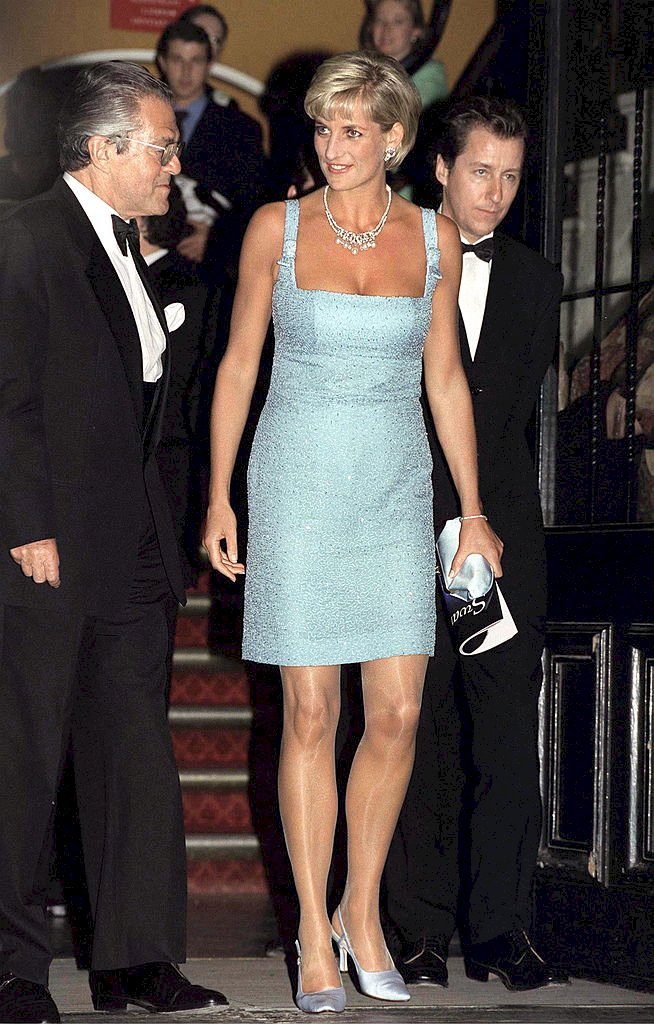 Getty Images
The Princess literally sparkled at a performance of Swan Lake in London. Jacques Azagury designed the glittering shift, and Garrard created her pearl and diamond necklace. The jeweler also made matching earrings but didn't finish the set in time.
At Christie's Pre-Auction Party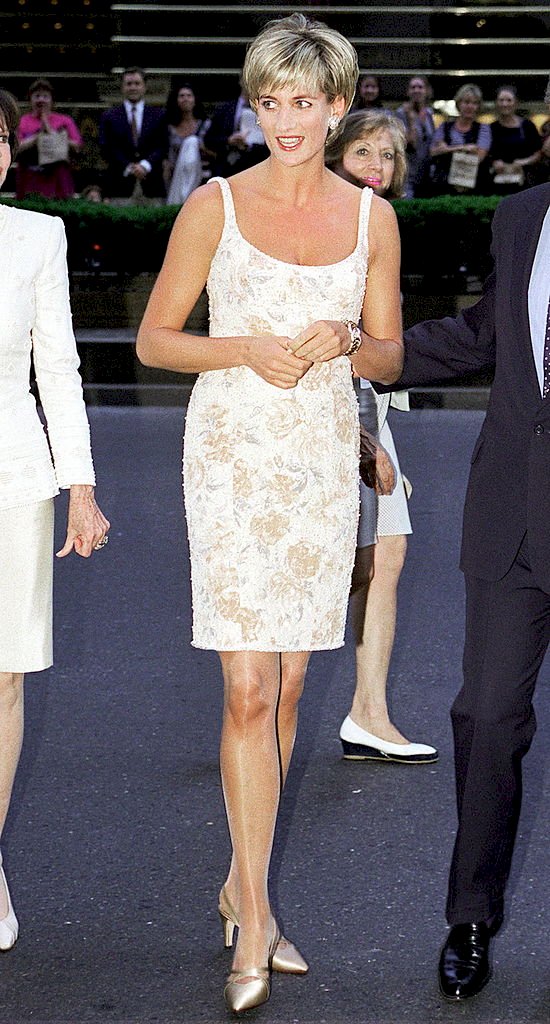 Getty Images
Princess Diana wore another Catherine Walker dress yet again at the launch party for her Christie's auction. By selling 79 of her most iconic dresses, the Princess netted $3.25 million for AIDS and cancer charities.
The event, which was held just months before her death, shows how the Princess used her wardrobe to promote her true passion: helping others.
The Beaded Black Dress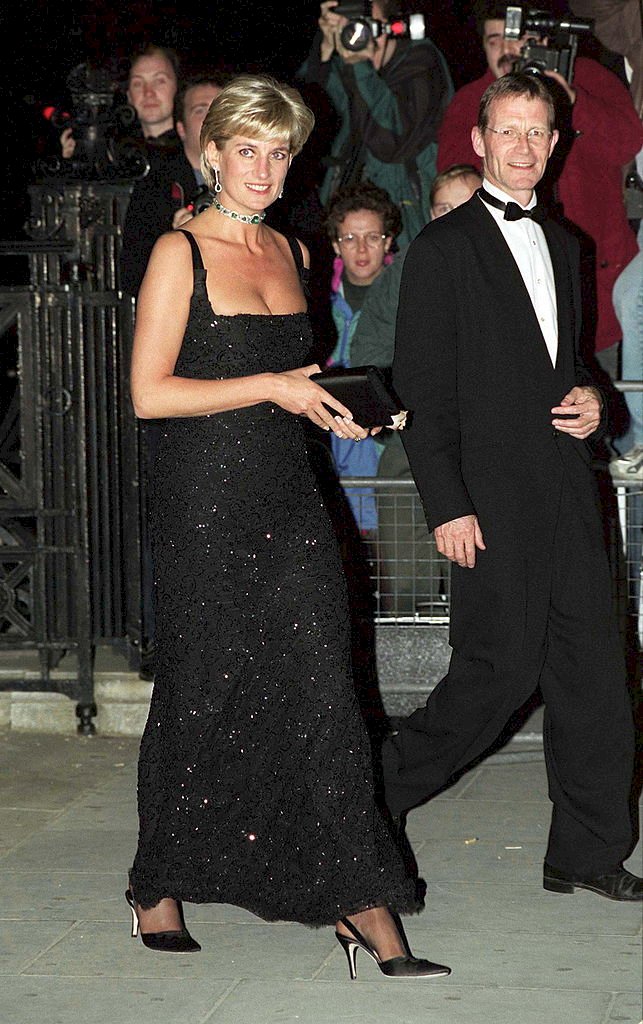 Getty Images
Princess Diana arrived in a stunning sleeveless black beaded column Jacques Azagury gown for her 36th birthday celebration. She accessorized her dress with diamond drop earrings and an emerald and diamond choker, which she wore many times before, most notably as a headband in 1985.