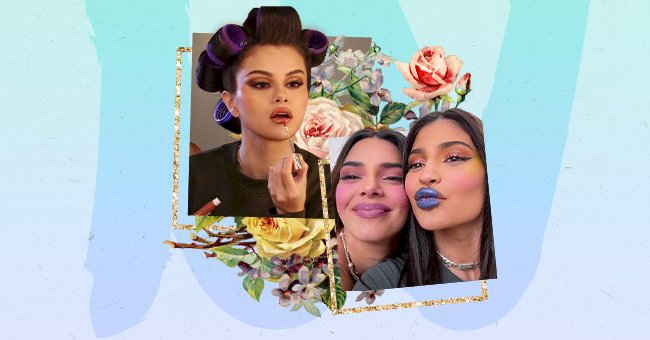 Our Pick: The Top 10 Celeb Beauty Brands On The Market
Our favorite celebrities spend hours perfecting their hair and makeup, so it's safe to trust their expert knowledge about the beauty industry. From Selena Gomez's Rare Beauty to Rihanna's Fenty Beauty, take a look at these super-affordable beauty lines to shake up your skin-care routine.
There was a time when we would give away anything to find out Hollywood's A-listers' beauty rituals. No matter how much we read up on beauty, skin, and hair-care, we're always excited to hear celeb reviews and choose products endorsed by them.
Thanks to social media platforms like Instagram and YouTube, it's convenient to access our beloved stars' beauty and skin-care secrets. We have compiled a list of the best celeb beauty brands on the market that are worth supporting and buying.
Rare Beauty By Selena Gomez
Rare Beauty is a relatively new tenant in the beauty industry, but it's become a fan-favorite brand in very little time. The exciting product range features highly-buildable formulas from highlighters and concealers to foundations, primers, and lipsticks.
Fenty Beauty By Rihanna
Queen Rihanna launched Fenty Beauty in 2017, and since then, the brand has come a long way in changing the way we look at makeup. The beauty label features products that are suitable for all skin types, comprising super-hydrating and long-wear formulas.
Pattern Beauty By Tracee Ellis Ross
If you have curly, coily, and unruly hair, you would understand the struggle to take care of it. Pattern Beauty is a welcome respite for curly-haired people and offers nourishing shampoos, conditioners, and styling tools to help them embrace their natural texture.
Honest Beauty By Jessica Alba
Jessica Alba founded Honest Beauty in 2012, with an underlying philosophy to share clean, skin-friendly, and safe beauty products with the world. The brand's skin-care and cosmetic lineup includes vegan formulas comprising star ingredients like hyaluronic acid and vitamin C.
Eleven By Venus Williams
Tennis star Venus Williams launched Eleven to introduce clean and mineral-based SPF formulas that protect the skin from UV damage and environmental stressors. The product range includes hydrating skin serums and broad-range, reef-safe sunscreens.
Kora Organics By Miranda Kerr
Kora Organics is an organic and certified skin-care brand meant for all skin types and concerns. Miranda Kerr's beauty label features glow-boosting and nourishing formulas like cleansers, body oils, hand creams, and a lot more.
Flower Beauty By Drew Barrymore
Drew Barrymore launched Flower Beauty to enable people to enjoy their beauty routine. It offers affordable, clean, and cruelty-free products, including liquid blush, luminous bronzers, skin serums, and lip-hydrating smoothies and masks.
KKW Beauty By Kim Kardashian
Kim Kardashian created KKW Beauty to spruce up our daily beauty routine, and its highly-buildable formula caters to all skin types. The brand's popular products include the body foundation range, matte lipsticks, and the classic eyeshadow palette.
Haus Laboratories By Lady Gaga
Lady Gaga is known for experimenting with her makeup and dressing, and her beauty label has the same underlying philosophy. Haus Laboratories features a diverse and playful product range from highly-pigmented eyeshadow palettes to gel eye pencils and shimmery lip gloss.
Kylie Cosmetics By Kylie Jenner
If you're a fan of Kylie Jenner's iconic beauty looks, then you'd love her beauty brand Kylie Cosmetics. Some of the most exciting products include a peach extended eyeshadow palette, highlighting stick, hydrating lip gloss, and matte liquid lipstick.