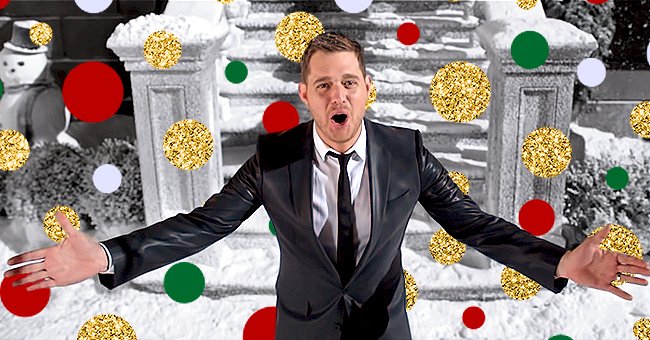 Our Pick: The Top 10 Christmas Songs Of All Time
All Thanksgiving plates are washed up, and leftovers cleared out, which means it's time to deck the halls. Everybody knows that the jolly season starts with decorations and tunes to match the tone.
Nothing makes decorating a home, going holiday shopping, or baking festive treats better than some jolly tunes. This means that everyone is tasked to create the perfect playlist to match the holiday cheer from now on.
Many don't know where to start with the vast catalog of Christmas tunes, so we have you covered. Whether it's traditional carols or bouncy pop numbers, our list of the best Christmas songs has something for everyone.
Mariah Carey - All I Want For Christmas Is You
There is no better way to kick off a Christmas song list than to mention this iconic hit. Mariah's Christmas banger recently entered the charts at number one again after 26 years of reigning as a global Christmas favorite.
Wham! - Last Christmas
You may hear this 1984 hit too often while doing your Christmas shopping, but you always hum along anyway. Although this is not the most cheerful holiday song, it is a classic we can't leave off of this list.
Ariana Grande - Santa Tell Me
This catchy track is one of Ariana's most loved Christmas tunes and is one of the best to come out of the 2010s. The music video shows a cozy friend Christmas in cute festive-themed pajamas as a bonus.
Judy Garland - Have Yourself A Merry Little Christmas
Garland recorded this heartwarming song for Meet Me In St. Louis in 1944, and we've loved it since. There have been many renditions of this sweet Christmas tune, but nothing beats the memorable original.
Michael Buble - Santa Claus Is Coming To Town
Buble has recorded a vast catalog of hit Christmas covers in his career, and this jazzy tune is one of his best. Michael's 2011 version of the song features a jazzy flair that instantly puts you in the holiday spirit.
The Pentatonix - Silent Night
This carol makes us think of cozy Christmas eves at home with family. The acapella cover by the Pentatonix sets the warm holiday mood beautifully, making it great for fireplace cuddles with loved ones.
José Feliciano - Feliz Navidad
This half Spanish 1970s track only made the Billboard charts at no. 70 after over 20 years of its release. The bilingual bop received further recognition in 2017, charting at no. 40 for its universal charm.
Eartha Kitt - Santa Baby
This sassy Christmas tune lays out all our wildest holiday dreams in just over two minutes. Ms. Kitt's cheeky performance makes this the perfect song to perform after a few drinks at your Christmas parties for sure!
Bobby Helms - Jingle Bell Rock
No millennial can resist dancing to this rocking tune, thanks to the famous Mean Girls talent show scene. Bobby Helms was skeptical about singing a rock tune on Christmas, but he probably has no regrets now.
Tyler The Creator - You're A Mean One Mr. Grinch
Tyler The Creator's hip hop update of this holiday classic is catchy for both children and adults. The Grinch movie soundtrack favorite is perfect for a family affair as it will impress everyone at the table for sure.