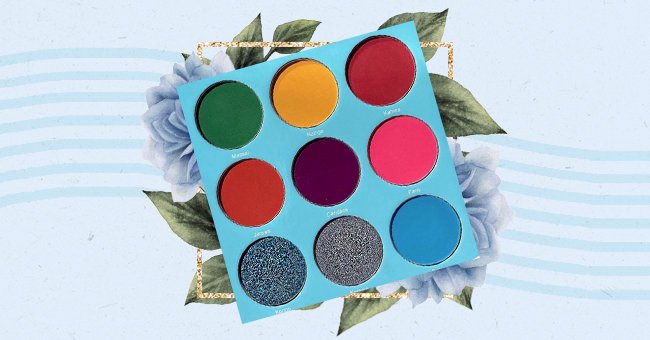 Our Pick: The Top 10 Eye Shadow Palettes Of All Time
Eyes can become the strong point of any woman. Also, with the best eyeshadow palette, you can create a natural look for the day or intense smokey eyes for the evening. Eyeshadows with a creamy or powder texture, with matte or illuminating finishes, choose the palette that best suits your needs.
The eyeshadow palette is an excellent solution to always have everything you need to make your eyes stand out. It is a case that contains different color pods, from neutral shades to create the base of the eyelid to darker shades to emphasize the look and, finally, also the warm colors.
Eyeshadow palettes are an increasingly widespread phenomenon, and there are so many brands launching new products on the market.
1. Tarte Tartelette In Bloom Clay Eyeshadow
Warm browns, soft pinks, light beiges, dark browns are just some of the colors you can find inside! In addition, it contains twelve eyeshadows, two of which are metallic, one satin, and nine opaque.
2. Urban Decay Naked Ultraviolet Eyeshadow
This palette contains twelve shades ranging from neutral and delicate peach to intense purple and holographic shades. In addition, the texture promises to be melting, blendable, and pigmented.
3. Pat McGrath Labs Mothership VIII Artistry Eyeshadow Palette Divine Rose II
The Divine Rose collection takes inspiration from the beauty of a bouquet of colorful roses. Pink in multiple shades is also the protagonist among the nuances in which luminous metals with a unique luminosity stand out.
Besides, the texture of the eyeshadows is unparalleled, buttery, melting, perfectly adherent, and incredibly pigmented and blendable.
4. Huda Beauty Brown Obsessions Eye Palettes In Caramel, Toffee, and Chocolate
This is a modern take on classic shades; this trio of delightful eyeshadow palettes will bring a sweet brown touch and also a healthy dose of spice to your look! Brown tones have never been so dazzling!
5. NARS Voyageur Eyeshadow Palette
According to the brand, the texture of the eyeshadows is soft and silky on the skin, easily blendable, and also buildable. In addition, these powders can be used dry or wet, alone or combined to create more structured and shiny looks.
6. Natasha Denona Bronze Eyeshadow Palette
From the name, the packaging of the palette by Natasha Denona could only be bronze. But, inside, we also find 15 multi-finish, matte, shimmer, and foiled eyeshadows pressed pigments of extreme quality and a maxi mirror.
Besides, the eyeshadow is made using pure color pigments and very bright mineral pearls, making them among the best on the market.
7. NYX Professional Makeup Ultimate Utopia Shadow Palette
The range of colors is perfect and suitable for all needs, the eyeshadows spread quite well, and with some precautions - for example, the use of an eye primer - you can make them last several hours.
8. e.l.f. Retro Paradise Eyeshadow Palette
The Retro Paradise collection is inspired by the vintage style seen in architecture and art and fused with the tropical vibes of the Bahamas.
9. Fenty Beauty Snap Shadows Eyeshadow Palette In Smoky
According to the brand, each shade is rich in pigments and is easily blended. Also, it seems that Rihanna has personally chosen every single shade to get the most usable colors and say goodbye to wasted eye shadows!
10. Juvia's Place Warrior III Palette
These eyeshadows are designed primarily for the needs of dark or colored skin. Also, the pigmentation is so high that it works well even on dark skin and even more so on ebony skin. But this does not mean that you cannot also use them on fair skin. Indeed, many colors are truly gorgeous for everyone!