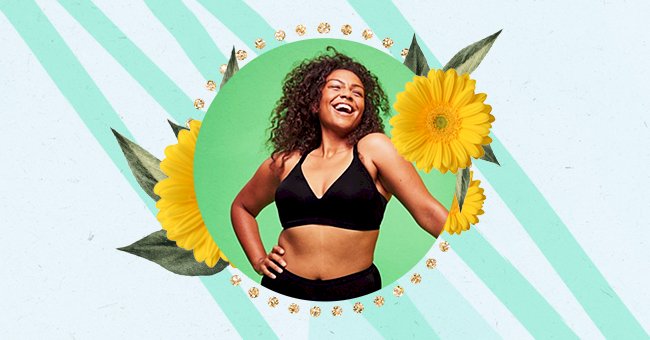 Our Pick: The Top 10 Most Comfortable Wireless Bras To Buy
Although 2020 was a terrible year, many women finally got a break from wearing bras which is a positive. Unfortunately, we are soon going back into the real world and need to start strapping up again.
The conversation around bras is complex and not easy to understand unless you've ever worn one. Specific bras can cause some extreme discomfort, especially when wires start to pop out of the garment.
Wireless bras are the perfect middle-ground for women who want some support and extra comfort. Take a look at our list of ten wireless bras that are best to buy for the optimal amount of comfort.
SKIMS Fits Everybody Scoop Neck Bra
Price: $32
Kim Kardashian West's billion-dollar shapewear brand creates a selection of comfortable undergarments. The scoop neck bra from her 'Fits Everybody' collection caters to breast sizes ranging from XXS to 4X Large.
Aerie Real Me Wireless Bra
Price: $26.97
This comfortable bra is lightly lined for extra support without compromising on second skin softness. The Aerie Real Me bra is designed to feel like you are wearing nothing while receiving light support for your breasts.
Pepper Limitless Wire-Free Bra
Price: $48
The Limitless bra has very light padding to give your breasts some shape without being too much. This bra was also designed with women with smaller bra sizes that need comfortable coverage in mind.
Parfait Lingerie Dalis Bralette
Price: $45
Women with larger breasts do not have the luxury of picking out any flimsy and cute bralette. As a result, this super supportive, sexy, and comfortable undergarment is an excellent option for women with full breasts.
Commando Butter Bralette
Price: $64
This bralette may be pricey, but the perfect soft fit is worth the price. You will also get your value for money from wearing this soft yet supportive piece almost every day after you purchase it.
Marks And Spencer Non-Wired Plunge Bra
Price: $21
If you're looking to get a lump-free silhouette under your garments, this bra is worth the try. It is available in four colors and has a highly flattering and supportive longline design that many women love.
Yummie Audrey Seamless Day Bra
Price: From $20
This lightweight bra gives just the perfect amount of support for running errands and working from home. Made out of stretchy, soft yet firm material, this bra is the ideal pick if you want to forget you're wearing one at all.
Wacoal Net Effect Bralette
Price: $24
This beautiful bralette is perfect for full breasts in the D - DD size range and proves that comfort is beauty. Finally, there is a delicate and attractive bralette for full breasts, and we love every detail!
Knix Lace Wingwoman Bra
Price: $60
This perfect-fitting padded underwire bra is ideal for occasions where garments need extra padding and support. This sexy piece doesn't compromise comfort to look gorgeous, making it a great date night pick too.