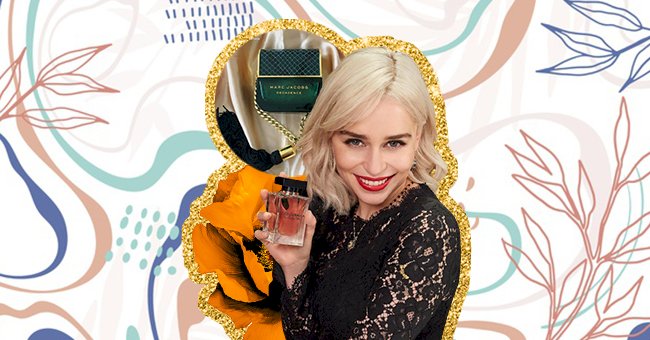 Our Pick: The Top 10 Perfumes To Have In Your Collection
Marilyn Monroe gave perfume the highest honor. The iconic actress once told an interviewer she wore Chanel Number 5 to bed. The statement alone cemented perfumes' place in beauty rituals. Thus, perfume is an essential part of every woman's life.
For every taste, personality or style, there includes a variety of scent profiles. Before you settle for your signature perfume, switch up the scents. Additionally, from fresh to floral, fragrances are defined by season.
However, with limitless options comes limitless possibilities, and you may be lost to choice. Start by trying out the highest-ranked perfumes from searches acquired from around the world. Here is our pick from the ten of the world's best fragrances.
Good Girl by Carolina Herrera
Price: £51
Good Girl is one of the most searched fragrances in the world across forty-two countries. It not only makes a statement with its beautiful blue stiletto design, but it's also hailed for having powerful and daring notes.
Black Orchid by Tom Ford
Price: £57.99
Coming in second is the iconic scent by Tom Ford. Black Orchid is luxury in a bottle. The fragrance has distinguished notes of plum and rum, topping the most favorite lists in twenty-one countries.
Daisy by Marc Jacobs
Price: £60
This perfume is as delicate as its name. Ranked highly in three continents, namely America, the United Kingdom, and Australia, Daisy has a youthful charm. Boasting soft and floral notes, including vanilla and strawberry, this fragrance is a must-have.
Black Opium by Yves Saint Laurent
Price: £56
This perfume encapsulates the best of both worlds. The scent profile creates a balance between soft and robust notes of black coffee and vanilla. The bottle further enhances contrast with the glamorous dark bottle and hints of pink.
Sì by Giorgio Armani
Price: £45.50
This perfume was created with the modern, confident woman in mind. It flaunts notes of blackcurrant nectar with slight hints of freesia. The elegant design of the bottle is chic, making it a standout item on your dresser.
Femme by BOSS
Price: £50.00
The design of this bottle is so beautiful it's worth a spritz in public. This fragrance captures the essence of femininity with its pink look and delicate calligraphy. If you're a fan of floral and fruity scents, this perfume may just be for you.
I Love Love by Moschino
Price: £21.50
Spray some excitement into your life with this vibrant perfume. This vibrant perfume incorporates strong notes of grapefruit and orange combined with lily-of-the-valley. Just like the name suggests, you might meet the one with just a hint of it.
Modern Princess by Lavin
Price: £40.80
Feel like royalty, with notes of red apple, jasmine, and vanilla. Modern Princes by Lanvin is guaranteed to boost your confidence. Flaunting a sophisticated design, this perfume will leave you smelling like the jewel you are.
Decadence by Marc Jacobs
Price: £54.00
Make them green with envy with this emerald green bottle. Decadence was designed with the iconic Marc Jacobs handbag in mind. Additionally, the scent is guaranteed to leave a memorable impression with its notes of golden saffron and Bulgarian rose.
The Only One by Dolce & Gabbana
Price: £75
This perfume sets itself part with floral and oriental notes with unexpected bursts of mocha violet. The design is not only elegant but might also become the only one you might end up using for the rest of your life.