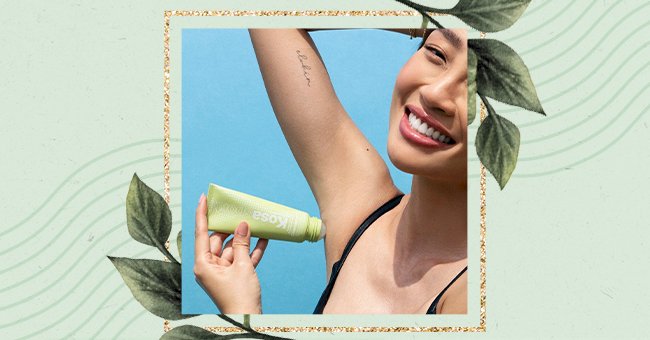 Our Pick: The Top Aluminium-Free Deodorants To Try For A Freshness Boost
While it may surprise you, nearly all natural deodorants are aluminum-free. In short, they promise sweat and odor-free armpits with a fresh scent that lasts for hours on end.
If you've tried numerous antiperspirants for your body odor and they haven't helped, perhaps you're doing something wrong. In other words, you need an organic deodorant that keeps you fresh and stink-free all day long.
Aluminum-free deos may be rare, but we're determined to bring the best ones your way. So please keep scrolling to find the best ones on the market so that you can wave goodbye to sweaty underarms once and for all.
Kosas Chemistry AHA Serum Deodorant
It's high time you give your armpits some TLC with the Kosas Chemistry AHA Serum Deodorant. Not only does it fight body stench, but it also nourishes your skin, thanks to hyaluronic acid and pure aloe vera juice.
Moreover, it contains a blend of shikimic, mandelic, and lactic acids, which help exfoliate and brighten the skin.
Native Deodorant In Coconut & Vanilla
Native Deodorant goes two steps ahead, steering clear of aluminum, gluten, and parabens. In addition, it contains notes of coconut and vanilla and helps keep your underarms fresh, light, and odor-free.
Megababe Rosypits Daily Deodorant
Megababe Rosypits Daily Deodorant lives by its name. It comes in a small-sized cute bottle and is scented with rose, so your armpits can feel rosy, fresh, and light all day long.
Lastly, it is free from skin irritants like aluminum and alcohol, making it a safe option for sensitive skin.
Nécessaire The Deodorant
Nécessaire's The Deodorant is packed with mandelic and lactic acids that help combat odor. Also, it contains a blend of silica, Kaolin clay, and zinc, which keep your armpits light and fresh.
Dove Beauty Zero Aluminum Pomegranate & Lemon Verbena Deodorant
Who knew Dove could create refreshing deodorants too? But now that we do, this aluminum-free deo is worth giving a try. Moreover, it is free from alcohol and provides 24-hour odor protection, keeping your underarms soft and fresh.
Soapwalla Deodorant Cream
Have you ever thought about using a natural deodorant that comes in a cream form? Now is the time to try this non-toxic deo cream, which contains tea tree oil and Kaolin clay.
Further, it is a fast-absorbing, stain-free formula that fights body stink and controls sweat.
Schmidt's Aluminum-Free Natural Deodorant
Lastly, Schmidt's Aluminum-free Deodorant is designed to neutralize odor, keeping you fresh for up to 24 hours. Moreover, it is infused with Lavender and Sage so that you can feel fresh and light throughout the day.