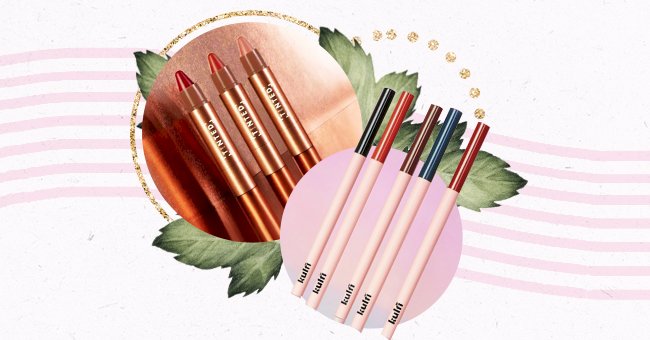 Our Pick: The Top Ten Asian-Owned Beauty Brands Worth Following
Think about where we would be without the highly effective K-beauty hacks or the South-Asian-inspired secret tips passed down from generations. The Asian beauty trends have the best of the best to offer, with top-performing brands like Tower 28, Live Tinted, Tatcha, and Kulfi Beauty emerging as game-changers.
Asian-owned brands have leveled the playing field with their cutting-edge formulas in a world marked by glitz, glamour, and undue influence. We've been introduced to multiple skincare and beauty secrets, ranging from double cleansing and layering to glass and cloudless skin and skinimalism.
Over the years, and especially amidst the coronavirus pandemic, Asian hate has spiked dramatically, leading to a surge in the acts of targeted violence and hatred. To take a different path and give the credit where it's due, here are the top-performing Asian brands to follow, support, and amplify now and always.
Tower 28
Tower 28 caters specifically to people with sensitive skin types, and its product lineup ranges from illuminating bronzers and cream blushes to hydrating lip glosses. The LA-based vegan brand's new Bronzino Cream Bronzer is an excellent pick for achieving a dewy, spring-ready glowing skin.
Tatcha
Vicky Tsai founded Tatcha to showcase the best of Japanese beauty and culture. The brand's product offerings are unique and scientifically created. The all-new Silk Powder promises to shield the skin from blue light and environmental stressors with a seamless radiant finish.
Ellis Brooklyn
Bee Shapiro founded Ellis Brooklyn in 2015, drawing inspiration from her role as beauty journalist while writing for The New York Times. All fragrances created by Shapiro are vegan and cruelty-free, and their luxurious and enchanting notes make them brilliant options for wearing all day long.
Live Tinted
Live Tinted was created by the South-Asian beauty expert Deepica Mutyala, who wanted her brand to represent all skin tones. The beauty label's star product is a crayon-like highlighter called Huestick, meant for covering dark circles, dark spots, and acne scars.
Em Cosmetics
Em Cosmetics was launched by the YouTube beauty expert Michelle Phan. The brand's pigmented makeup products come in aesthetic packaging and feature hybrid formulations, offering the best skincare and makeup, including this Hydrating Lip Cushion.
ManiMe
Welcome the future of manicures with this innovative brand, founded by Jooyeon Song and David Miro Llopis. The brand's 3D modeling technology enables a person to secure custom-made gel stickers matching their specific nail dimensions.
Kulfi Beauty
Priyanka Ganjoo created Kulfi Beauty to seek recognition for the underrepresented South-Asian skin tone in the beauty industry. The newly launched brand started its journey by launching Underlined Kajal Eyeliners (a South-Asian beauty staple) in five exciting shades.
CTZN Cosmetics
CTZN Cosmetics was created by 3 South-Asian sisters, Aleena, Aleezeh, and Naseeha Khan. The brand's product lineup features highly buildable formulations, with the all-new CTZN Gold Eye Shimmer ready to fit and flatter all skin tones.
Wander Beauty
Wander Beauty is a cruelty-free, travel-inspired beauty label for the wanderers at heart. The brand's product portfolio includes multipurpose formulas meant for the busy bees who can't spare hours for their beauty regimes.
Patrick Ta
The Vietnamese beauty expert Patrick Ta launched his own beauty brand after pretty-ing up celebrities like Kourtney Kardashian and Gigi Hadid. The brand's underlying philosophy is to make people feel free and confident in their own skin.