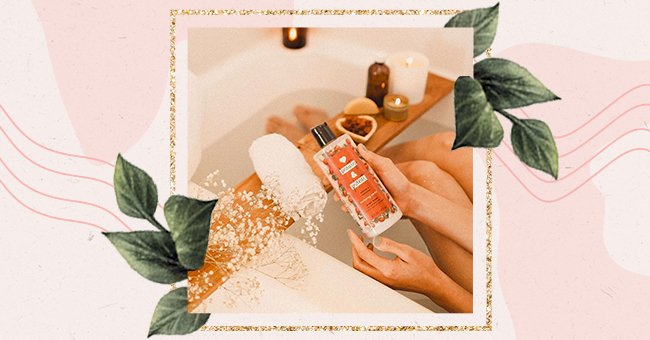 Our Pick: Top 10 All-Natural Body Washes Worth Trying
Everybody loves a good body wash that leaves the skin feeling clean and moisturized. This essential skincare step has also recently gotten an eco-friendly update with all the natural options.
A long hot shower and a nice warm bubble bath only get more luxurious depending on the body wash you use. Body wash is fantastic for more than just getting your body clean; it can add to your spa-like bath time experience.
Now that sustainability and environmental consciousness is on the rise, we must look at more natural body washes. Read more to discover ten all-natural body washes that are worth adding to your bath time lineup.
Burt's Bees Lavender And Honey Body Wash
Price: $8.45
Burt's Bees is one of the best brands for luxurious skincare items, and they prove it with their body wash. The 98.7% natural formula also uses lavender extract to add a calming effect to your bath time experience.
Drunk Elephant Kamili Cream Body Cleanser
Price: $20
Say goodbye to dry and flaky skin with this super creamy body cleanser by Drunk Elephant. The brand's creamy formula infuses maracuja oil and amino acids to moisturize skin and smooth rough patches.
Rahua Shower Gel
Price: $30
Bring the spa to your bathroom with this luxurious shower gel by Rahua Beauty. The formula combines a mixture of rahua gel and extracts from plants like vanilla and eucalyptus to give you silky spa-like skin.
Love Beauty And Planet Body Wash
Price: $8.99
Love Beauty And Planet makes their body wash with 92% naturally derived ingredients that are good for skin and the planet. Their Sunkissed Glow body wash even contains turmeric to offer a brilliant glow.
Hey Humans Body Wash
Price: $5.99
Hey Humans uses naturally derived ingredients and recyclable packaging to make their brand more eco-friendly. The brand's body washes are packaged in aluminum bottles that you can recycle forever.
Organic Bath Co. Organic Body Wash
Price: $20
Kickstart your mornings with Organic Bath Co.'s organic body wash, especially the zesty morning one. The body washes are made with coconut-derived cleansers and essential oils to stimulate the mind and body.
Pai Skincare Gentle Genius Body Wash
Price: $34
Pai Skincare's Gentle Genius body wash is free from skin irritants like synthetic fragrances and sulfates. The natural body wash is excellent for sensitive skin types and infuses camellia oil to soothe the skin.
Kopari Beauty Sudsy Shower Oil
Price: $28
This oily textured body wash transforms into a coconut-scented lather once applied to damp skin. The cute packaging and tropical vacation aroma also make it a top contender to your bath time collection.
Ren Clean Skincare Atlantic Kelp and Magnesium Anti-Fatigue Body Wash
Price: $28
Ren Clean Skincare package their body wash in recycled ocean plastic, so you already know it's great for the planet. The body wash's plant-based ingredients also work to hydrate and cleanse skin effectively.
The Right To Shower Body Wash
Price: $8.99
This fantastic vegan and cruelty-free body wash is safe to use all over your body, including your face. The profits from the brand's sales also help build mobile shower units for homeless people, which is an excellent cause.