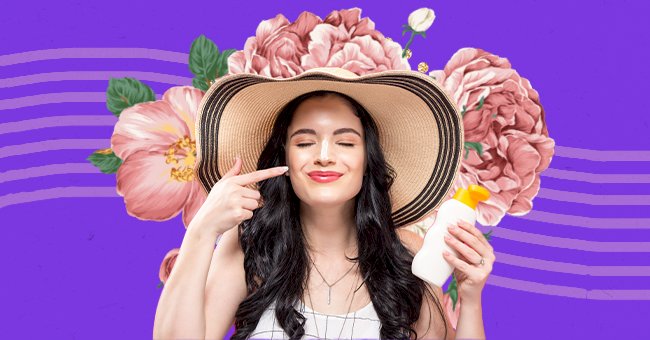 Our Pick: Top 10 All-Round Sunscreens
Summer is here, and from all we've learned throughout lockdown, we know that our skin needs UV protection! With all the options out there branded with jargon, it can be hard to make your pick.
We're all a bit conscious of our skin, especially when it comes to wrinkles and signs of aging. There's always botox and facelifts to fall back on in our old age, but we should do what we can to keep our skin from aging prematurely while we're young.
Wearing sunscreen is essential, be it indoors or out, winter or summer, you need to keep your skin protected at all costs! So here are our top ten all-round sunscreens.
1. Aveeno Protect & Hydrate Sunscreen Lotion SPF 50
Aveeno's creamy formula gives your protection without the white residue left behind by most sunscreens. The oat extract in the formula helps with the upkeep of your skin barrier; find it on Amazon for $17,98.
2. Neutrogena Ultra Sheer Dry-Touch Sunblock SPF 100
If you're looking for added protection against sunburn, then Neutrogena is a great choice; the sunscreen even dries fully without leaving you looking greasy! Find it on Amazon for $8,97.
3. Cetaphil Daily Facial Moisturizer SPF 50
If your skin is generally dry, you might want to try Cetaphil's moisturizer that gives you the added sun protection without needing to layer an additional product on your face! Find it on Amazon for $27,88 and make your skincare routine a bit lighter!
4. Ponds Clarant B3 Even Skin Tone Daily Facial Moisturizer SPF 30
How about trying a sunscreen that offers sun protection and helps you fight pigmentation and redness because it has niacinamide? Ponds has created the perfect formula all in one bottle for just $31,08 for a pack of three on Amazon!
5. Vichy LiftActiv Sunscreen Peptide-C Face Moisturizer with SPF 30
Vichy's sunscreen is an all-round perfect sunscreen that keeps your face hydrated without any irritation, and it offers sun protection without any white residue! For healthier and vibrant skin that's protected against aging, you only have to spend $39 on Amazon!
6. Hawaiian Tropic Matte Effect Sunscreen Lotion SPF 30
The formula has a matte finish, so you don't have to go through the day shining in the name of sun protection. The formula doesn't have a chemical smell, and it doesn't irritate your eyes, all the bargain of $9,27 on Amazon.
7. EltaMD UV Clear Facial Sunscreen SPF 46
If you're prone to breakouts, then this zinc oxide formula is perfect for you. While helping keep your skin a breakout-free zone, it's an Amazon best-seller at $37.
8. Bare Republic Mineral Gel Face Sunscreen Lotion SPF 30
Bare Republic's gel sunscreen is lightweight, it doesn't burn your eyes if it does get into them, and it's excellent for sensitive skin. This matte finish sunscreen is currently unavailable, but you can get the rose gold shimmer variation on Amazon for $17,99.
9. Tatcha Silken Pore Perfecting SPF 35 Sunscreen
Tatcha's sunscreen offers you hydration and has zinc oxide, so it offers broad-spectrum protection! It also works well with makeup and can be used as a primer because it fills your pores; find it on Amazon for $65.
10. Dermalogica Super Sensitive Shield SPF 30
If your skin is highly sensitive, Dermalogica's sunscreen can relieve irritation with the oat extract! It keeps your skin protected against harmful UV radiation and leaves your skin hydrated; find it on Amazon for $55.
Don't forget to put your sunscreen on every morning, even if all you're doing is sitting in front of your laptop! Your skin needs protection, so look after it and buy a good sunscreen to help you take care of it!