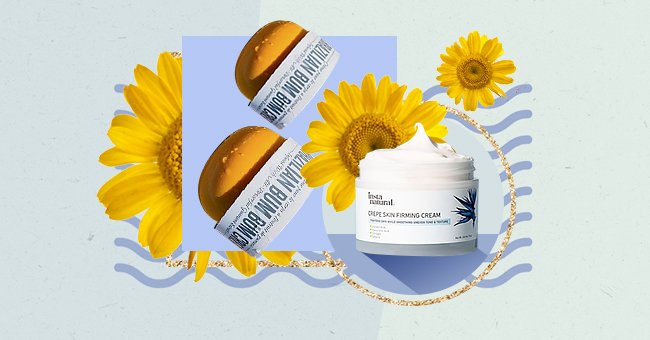 Our Pick: Top 10 Anti-Cellulite Creams
Cellulite is a skin blemish that mainly affects women. It can also appear at a young age and depends not necessarily on weight but also on hormonal problems, low diet, unhealthy lifestyle.
The use of anti-cellulite creams is undoubtedly a help: these products contribute to the treatment and prevention of cellulite if combined with a routine of constant good habits. Creams to fight cellulite are among the most purchased wellness and beauty products for which women are also willing to invest a lot.
Every year new, more targeted, more innovative products come out on the market to help women defeat this arch-enemy of the legs and buttocks. To eliminate the so-called "orange peel" effect, an excellent anti-cellulite cream must be rich in some active ingredients and gradually intervene in the problem.
1. Augustinus Bader The Body Cream
Inspired by thirty years of research and innovation, Professor Augustinus Bader, formulated this rich, luxurious, and intensely moisturizing body cream. He is also one of the world's leading authorities on regenerative medicine, stem cell science, and skin health.
The cream promotes a firmer, toned, and even skin appearance while leaving the skin feeling soft and looking smooth. Also, it supports barrier function to improve overall hydration.
2. Revision Skincare BodiFirm
Because the skin on the body is fundamentally different from skin on the face and décolletage, this clinically-proven formula with patent-pending iFirm™ Technology was designed to help visibly firm, tighten and lift sagging crepey skin to sculpt and tone the body.
It consists of a blend of peptides, antioxidants, botanical extracts, and a prebiotic that helps support the body's natural production of dermal-epidermal junction proteins, collagen, and elastin. The caffeine content provides antioxidant benefits and assists in scavenging free radicals, while glucosamine promotes epidermal cell turnover (exfoliation) to smooth and soften rough, dry skin.
3. Clarins Body Fit Anti-Cellulite Contouring Expert
As an award-winning, quick-absorbing, cream-gel formula, the cream also helps reduce the look of cellulite, visibly lifting and firming hips and thighs. Based on sixty years of contouring expertise, this innovative body treatment in addition to quince leaf extract is powered by eight plant extracts.
It targets the appearance of cellulite, visibly lifting, firming, and smoothing hips and thighs for a more streamlined silhouette. This addictive, refreshing cream-gel instantly absorbs to soothe and smooth the skin's surface.
4. Body Merry Cellulite Defense Gel-Cream
Body Merry Cellulite Defense Gel is gentle enough for any skin type. It's perfect for anyone looking to tone, firm, and tighten skin or visibly reduce cellulite appearance. It also makes a great all-purpose moisturizer for issues like dry skin, fine lines, and more.
It consists of a powerful blend of coconut oil and organic ingredients that reduce cellulite's appearance by firming skin and smoothing out unwanted bumps. The formula also includes caffeine which stimulates circulation, allowing nutrients to get to skin cells.
5. Sol De Janeiro Brazilian Bum Bum Cream
The Brazilian bum bum cream is not your average all-over body cream. It is formulated with guaraná, which contains 5x the amount of caffeine than coffee and helps stimulate circulation, boost energy and smooth skin!
Infused with enticing layers of pistachio and salted caramel and vanilla to keep you smelling great all day. Also, the cocktail of cupuaçu butter, açaí oil, and coconut oil quickly absorbs into your skin and creates a gorgeous all-over glow.
6. Nubian Heritage Patchouli & Buriti Infused Shea Butter
Patchouli and Buriti Infused Shea Butter from Nubian Heritage calms and soothes dry, irritated skin. Slather generously on ashy elbows, rough heels, and anywhere else your skin needs extra TLC.
Besides, their signature ingredient - certified organic fair trade shea butter from Africa - with essential oils of patchouli and buriti brings even deeper moisture and heady aromatherapy to your dry skincare regimen.
7. Kayo Bodycare Concentrated Firming Serum
For moisturized skin that has a firmer-looking appearance, reach for the Kayo Concentrated Firming Serum. Fragrance-free and fast-absorbing, this body serum is enhanced by coconut oil, caffeine, and hyaluronic acid that provide intense hydration and nourishing toning properties.
Use this formula to spot treat problem areas, such as thighs, buttocks, arms, or under the neck. The caffeine provides firmer-looking skin; witch hazel supports firmer-looking skin. In addition, hyaluronic acid aids in skin hydration, giving plumper-looking skin, and coconut oil offer nourishing hydration.
8. Nivea Skin Firming & Toning Gel Cream
Enriched with Q10, L-Carnitine, and Lotus Extract, this is a lightweight, fast-absorbing gel formula. It sinks into the skin, leaving it feeling soft and supple. With regular use, the formula firms and tones skin in as little as two weeks.
However, to use, apply gel-cream twice daily to thighs, buttocks, and stomach. Pair this body gel-cream with a NIVEA Body Wash for a complete skincare regimen.
9. InstaNatural Crepe Skin Firming Cream
This cream visibly lifts and tightens while supporting healthy cell renewal for skin that feels smooth and refined. Glycolic acid provides exfoliating benefits. Also, hyaluronic acid, collagen, and shea butter moisturize and plump the look of wrinkles. Altogether, they deliver powerful anti-aging benefits to all areas of the body.
It also tightens and firms the appearance of skin while smoothing uneven tone and texture to all body areas.
10. Medix Argan Oil Cream
Medix 5.5 Anti-aging cream is packed with great ingredients. These ingredients help reduce the look of wrinkles, fine lines, cellulite, sagging skin, and blemishes. Also, natural argan oil, coffee bean, aloe vera, lotus extract promote smooth, firm, and healthy-looking skin.
Pure Argan Oil moisturizes, hydrates, and softens your skin. Argan Oil also helps protect the skin elasticity while reducing the look of wrinkles, fine lines, and blemishes. 24KT Gold reduces inflammation and protects your skin against free radicals and environmental damage. Notice hydrated and youthful skin thanks to these two ingredients.