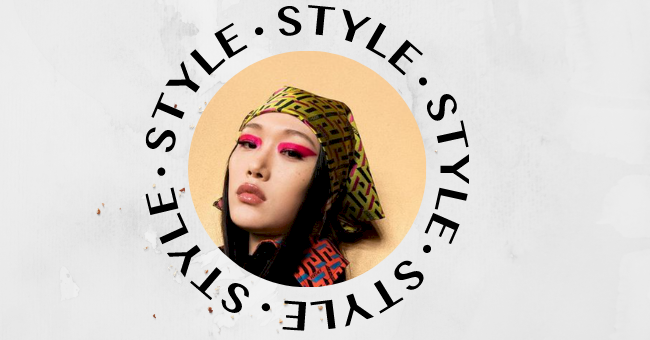 Our Pick: Top 10 Beauty Trends From Paris Fashion Week Fall/Winter 2021
Another fabulous fashion month has come to a close. Albeit digital, Paris played host to the final whirlwind week of dazzling Fall/Winter debuts. And with historical houses like Dior and Miu Miu, all gathered under one roof; it's no wonder Paris Fashion Week served the month's most stellar style.
Behind the scenes at the autumn-winter 2021 runway shows, focusing on critical features, dramatic, statement-making beauty looks were pared down.
The beauty looks were also pared back and fresh, emphasizing natural-looking, dewy skin, easy day-to-night eyeliner, and effortless, Zoom-friendly hair — an uplifting celebration of the new normal.
1. Twiggy Eyes
Backstage at Balmain, makeup artist Isamaya Ffrench paired clean, soft-focus skin with light-handed, delicate Twiggy-Esque painted on lashes, created with L'Oréal Paris Perfect Slim By Superliner.
2. Blunt Bangs
Fringes continue to rule in the hair department. This season of Paris Fashion Week saw bangs in almost every size. Right from micro fringes at Rick Owens to eyebrow grazing blunt bangs at Chanel. It is safe to say you will be spotting bold, fierce, and unapologetic fringes everywhere this season.
3. Smoky Eyes
Since masks are still a part of our lives, bold eye makeup and nude lips continue to be the trend of the season. Makeup artist Peter Philips gave models a dark smokey eye to complement Dior's dark and poetic collection.
4. Neon Color Pop
A pop of color is all you need to elevate your makeup looks. Makeup artists proved this with the bright and bold eye colors on the runway. Neon shades in fuchsia, lime green, and aqua took center stage and emerged as a significant trend at the Paris Fashion Week.
5. Bangs
One of the easiest ways to update your look is by getting yourself some bangs, which is why so many of us have been cutting away at our hair in lockdown.
6. The Fro
After weeks of products and pins, it's nice to see something simple. The runway welcomed volume and texture, with models donning natural curls and waves for the designer's Fall/Winter 2021 collection.
7. Center Parting
With salons shut around the world, people have to make do at home. Right now, people want manageable, practical hair while still being able to flex on Zoom, which is why the middle parting is having a moment.
8. Au Naturel
The runway also mirrored how most of us have felt during this quarantine period. For some of us, we were tired of wearing makeup and just wanted skin that glows. That is the look Chloe sent to the runway, and we love it.
9. Nude Glam
On some days, we want to look like we woke up like that when we have entirely made up. Nude glam helps us achieve a quick makeup fix without overdoing it.
10. Cornrows
Cornrows within the popular black culture are not a novel concept. In the 1960s, Cicely Tyson became the first black woman to wear cornrows on TV. The resurgence of cornrows on the red carpet proves that braids and cornrows are a voice for black culture. We should never feel discouraged by or resentful of such beauty.