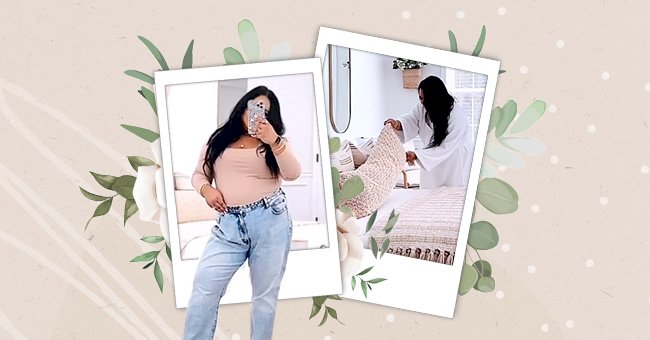 Our Pick: Top 10 Body Positive Accounts To Follow On TikTok
Body positivity is a movement we don't see slowing down anytime soon on all social media networks. The campaign has finally made its mark on TikTok, with body positive creators taking over the app.
Body acceptance and positivity can take a long time to achieve and can't be done without help. Social media is usually a triggering space for those who suffer from body image issues, but that has shifted.
Nowadays, you can log onto Instagram or TikTok and be sure to find at least one body positive post. Take a look at the ten body positive accounts that have made our experience so much better and safer on TikTok.
Florence Simpson
Do you need the inspiration to fit into your pre-pandemic clothes without the calorie counting pressure? Follow twenty-year-old Flo who is documenting her safe, scale-free journey to fit into her jeans.
Kendra Austin
Curve model Kendra Austin's overflowing confidence is so infectious that it leaves you feeling good. What else could a girl ask for after hours of scrolling through TikTok? Kendra's footsteps are worth following.
Ambar Driscoll
Ambar is a mental health and well-being advocate who has a large following on Instagram. Her inspirational and uplifting messages from Instagram cross over to TikTok and give the app all the healthy positive vibes.
Nabela Noor
Besides having a super soothing voice, Nabela's reminders to prioritize peace garnered her a large following. Tune into her TikTok account for her thoughtful advice and uplifting words of encouragement.
Sam Paige
Sam continually reminds us that every body is beautiful and able to produce beauty in many forms. Through dance, Sam connects TikTok users to realize that their bodies are worth celebrating.
Lauren Talulah
Give your insecurities the middle finger like plus-size model Lauren Talulah. Lauren reminds us that you don't need to look a sure way to be fiercely confident as long as you are happy and healthy.
Jessica Blair
Sometimes we can forget that bodies look different in certain circumstances and get hard on ourselves. Jessica's TikTok page reminds us that the little things we notice are entirely normal for most women.
Katrina Nichole
Prove haters wrong like Katrina by keeping strong and fit at any size because it's possible. Fitness isn't reserved for skinny, lean, or athletic people, and following Katrina will prove that to you in no time.
Chloe Elliot
Following Chloe will teach you all of the lessons on self love when you don't have enough in you to spare. The creator also has some good responses to haters, so you can also learn a thing from her comment section.
Kristine Thompson
Kristine's content is centered around fashion and breaking the style bounds society created for plus sized women. You will never be afraid to try out a new and fun clothing item again once you follow Kristine.