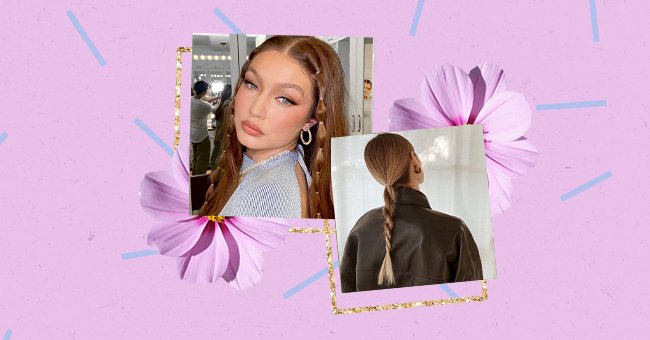 Our Pick: Top 10 Braid Styles To Try This Summer
Braids are the summer hairstyle. It makes sense seeing that it is the season of heat. And who wants their hair on their face all day long. Besides, it's the easiest way to showcase fun styles you wouldn't otherwise try in the wintertime.
There are a few common styles out there, but braids come in several styles, so you can change up your look as often as you want. From 90s revival styles to delicate, intricate styles, the ways to style braids are endless.
Bubble braids are already dominating the 2021 award season, so you can start there. If you've been dying to try a few braided styles that will elevate your summer looks, you're in the right place. Here are our top ten braid styles to try this summer.
Knotless braids
We love braids that don't add any more pressure to our scalp. This is why we love knotless braids, as seen here on Zendaya. Wear them loose or in some of the various styles below.
Rope braids
Rope braids are the prettiest style to wear this season. They are an excellent alternative to the standard plaits. To style your own, section your hair and twist each section to the bottom and wrap them around each other.
Fishtail Locs
You've heard of faux locs, butterfly locs, and such, but have you ever heard of fishtail locs? Laura Harrier sported the style with such flair we can't help wishing we had them too. Scoop them up in a pony and accessorize them with hair rings.
Bubble and Baby Braids
Here, Gigi shows off a combination of summer's hottest styles. The supermodel mixes bubble braids and baby braids for a playful and youthful look.
Bantu Knots
Bantu Knots are a showstopper. Instead of creating one Bantu Knot, how about making smaller braids and wrapping them to make a chunkier knot? Tease your edges with edge control after for a stunning style.
Baby Braid
Does anyone remember those '90s style baby braids that were slightly messy but framed your face? Do you also remember how you stuck beads on the ends? Well, the cute style is having something of a comeback this summer.
Messy Braids
Put perfection aside and create messy pigtail braids. What's even better about this style is that they look even better the next day if you sleep in them.
Half-up, Half-down Do
Whether you've got knotless braids or rope braids all over your hair, you want to try this polished look. First, scoop the hair closest to your crown into a high pony and wrap your braids around to form a bun. Then, let the leftover hang loose.
Pigtail Braids
Polished pigtail braids like the ones above are a super cozy style to wear during the summer. What's better is that they will leave a defined wave when you take them out after a while.
Bobble Braid
Listen, we aren't all braiders, so we appreciate a braid-free braid. To us, bobble braids are the perfect middle point—less coordination but high on style. Add colorful hair ties down the length of your ponytail at 2-inch intervals to nails the style.