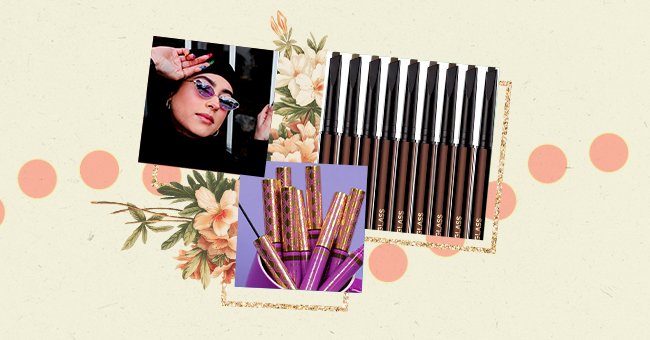 Our Pick: Top 10 Brow Products Of The Decade
Brows have always been the thing that dates the style of decades, centuries, or specific eras in history. These days, we have various brow services and products that bring us a little closer to our perfect brows.
Therefore, despite the several options at play, you might find yourself overwhelmed at your next beauty store run as there are so many products to choose from. Before your swipe that card consider, your hair color, how it holds the entire day, etc.
However, a few products have defined the decade and have become sought after much long after the noise has died down. This means that they need no introduction as the results speak for themselves. So what are these products? Scroll below to find out.
Anastasia Beverly Hills Brow Wiz
No matter how many dupes you get for this pencil, nothing beats the precise nature of this legendary pencil. The shape of the pencils allows you to create sharp strokes that give a microblading effect, plus it's waxy enough to keep your brow hair in place all day. The finish is also soft, natural, and full so, you will never end up with heavy, super dark brows.
Glossier Boy Brow
The hype behind this cult product is accurate. The Glossier Boy Brow is a mix between wax and gel. Now, this is a product that works hard. It fluffs, fills, and keeps your beautiful brows in place the whole day. Plus, the result is so natural; it gives a 'she was born with it' air.
Hourglass Arch Brow Sculpting Pencil
This product has made it onto numerous beauty editors' lists, and for a good reason. First, the shape of the brow is its biggest advantage. It has a wide triangular tip that covers a lot of surface area quickly. Plus, it also has a small tip to nail those pesky corners and leave the super defined. The pigment fills in naturally, and the spoolie attachment diffuses color gorgeously styles brows to perfection.
Benefit Cosmetics Gimme Brow+ Volumizing Eyebrow Gel
Talk about volumizing! The Benefit Gimme Brow + Volumizing Eyebrow Gel comes in nine shades and is packed with tiny microfibers that adhere to your brows to make them appear fuller. Moreover, it also comes with a subtle tint that adds serious definition. The best thing about it is that it's buildable. Thus, a smaller amount gives a natural finish, and if you want to go bolder, you can. Also, it applies super easily, and the formula is long-wearing.
Maybelline New York Tattoo Brow 3 Day Gel-Tint
The New York Tattoo Brow from Maybelline is perhaps the bests drugstore brow product of the decade. This product is a waterproof pigment that lasts for about two days. It comes with a sculpting tip to brush the product onto your brows and a spoolie to let you style them. A little goes a long way with this product, so use a small amount before letting it dry like a brow tint.
Uoma Beauty Brow-Fro Baby Hair Pencil
This brow must-have comes in six delicious shades and is here to add preciseness definition to your brows. This is due to the sharp pencil tip that delivers hair-like strokes in the sparser areas of your brow. The color is super natural, and the texture of the pencil is soft and blendable. It also comes with a built-in spoolie to style your brows to perfection.
Tarte Busy Gal Brows
The Busy Gal moniker holds up with this unbeatable formula from Tarte. Whether you are in a rush or not, the gel shapes, holds, and adds natural-looking color in one swoop. Expect no stickiness and a bit of tint.
Stila All Day Waterproof Brow Color
If you've got just a few spots to fill, you may not want a straight-up pencil or tint with microfibers. Therefore, in came Stila. The All Day Waterproof Brow Color comes with a felt tip and works with the ease of a liquid liner to deposit natural hair in a few seconds. Once the lines are dry, they will not budge.
Thrive Causemetics Infinity Waterproof Eyebrow Liner
The fine tip on Thrive Causemetics Infinity Waterproof Eyebrow Liner makes it a dream product for when you want to do s little filling in. So less clean-up time is spent as you shape the brow of your dreams. Furthermore, it comes with pigments that mimic your brow color for a near-perfect match.
Charlotte Tilbury Legendary Brows Eyebrow Gel
Last but not least, this is a much-loved eyebrow gel in the market. The shades are fantastic for everyone but especially so for blondes. The gel is deposited through the mascara-like wand and gives results in just one swipe, no pencils or felt tips are needed.