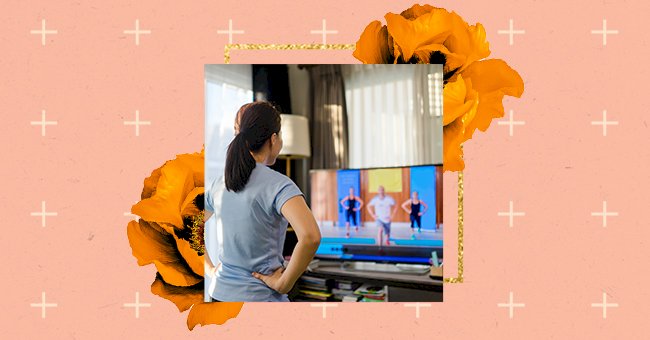 Our Pick: Top 10 Butt Workouts To Try On YouTube
If you're still feeling conscious about going to the gym, working out at home is your only option. Instead of working out by yourself, you can follow a guide to getting those glutes back in shape and keep your booty peachy this summer!
When you don't want to go to the gym or really don't know what you're doing at all, an instructor can help, and when you can't afford one, YouTube comes in to save the day! There are countless videos online, and they help target different muscle groups, so don't be shy to try them out!
Everyone wants a nice booty, and following someone who knows what they're doing is a sure way to get some results. Here are ten videos to get your peach nice and sculpted for summer.
1. Low impact
If you've got issues with your knees or your hip, in my case, then you'd like something low impact. I recently broke my leg, and it's still taking me time to get used to jumping and this workout is great because it helps me build my booty without the stress on my joints!
2. Resistance bands
If you really want to grow your booty, you need to try a resistance band! You can pick your resistance level and increase the intensity level of the exercise without the need for a machine. Easily follow the tutorial for just 15-minutes and grow your booty!
3. Weighted circuit
If you're not afraid to go hard and you've got your weights at home, this is an easy-to-follow workout! It's a high-intensity workout, so get ready to burn some calories through squats, lunges, and more!
4. Pilates
Pilates isn't for the faint-hearted, and if you think it is, I dare you to try this glute workout! Your glutes will be burning, and you'll want to give up, but push through, and you'll thank yourself for the work you're doing!
5. No standing
I'm a lazy girl, and honestly, this was like music to my ears until it got to the exercise part! You're going to feel the burn, but you won't have to stand through it, and when you're done, you can crash down to the floor because it's not that far!
6. No equipment
Starting out and don't feel prepared? That's completely fine; for these exercises, you just need to use your body. There's even time for a warm-up if you've come unprepared; just get ready for some intense reps!
7. 60-second workout
Well, the workout isn't 60 seconds because let's be real, it takes a lot of effort. But you get to learn moves that target your muscles and then apply them to your workout until your muscles are exhausted and you can't walk anymore!
8. Booty building
So this one's for people who have a home gym already set up at home and are taking their workouts a lot more seriously! If you don't have the equipment at home, you can study the moves for the gym or even follow along while you're there!
9. Victoria's Secret Booty Workout
This is just a glimpse into a workout done by some models because some of their routines are a lot more intense than just a 13-minute booty workout. It is intense enough to leave your muscles tired the next day, so don't be discouraged that it's not a Jasmine Tooke's workout!
10. 30-day butt lift
This is just one of the videos in the series you can follow, it is a bit intense, but you'll most definitely see results within 30-days. Like many workouts, commitment is required to see results, so don't give up easily, stay motivated, and you'll be thankful when your booty pops!