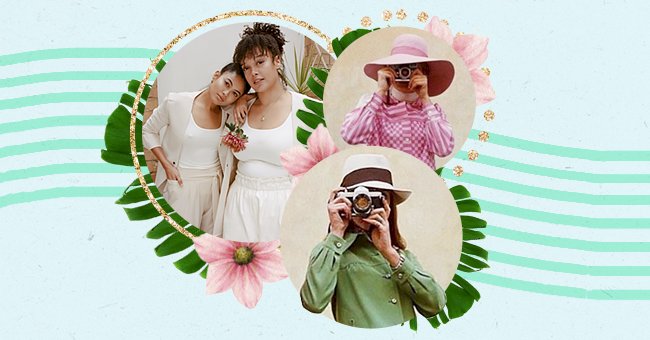 Our Pick: Top 10 Clothing Brands For Sensitive Skin
Every day, we carefully select our outfits without necessarily thinking about our health. Our skin is put to the test between the toxic products present in our clothes and the irritating natural materials, which is worse for those with sensitive skin.
Contrary to popular belief, certain natural materials irritate certain skin types. So be sure that you carefully look at the labels of the clothes you buy. Sensitive skin will, for example, be particularly reactive to natural materials such as wool or even to synthetic materials such as polyester.
Bet on non-irritating fibers such as cotton to avoid worsening symptoms, or silk or satin, materials that are gentle on the skin. Besides, if you wear wool, avoid turtlenecks, as these can irritate the skin on your neck. Likewise, never wear wool directly on your skin; always wear an undershirt.
1. ADAY
The brand starts with simplicity and versatility. They marry classic silhouettes with clean lines and include only the essential details.
The best part is that they also create seasonless pieces. ADAY believes that owning truly versatile clothing means you can buy fewer things; since each piece enables you to do much more.
2. Lunya
From smooth silk to breathable Pima, Lunya has got something to fit your mood and soften your day. The brand opts for fabrics with unparalleled quality.
Each piece they create is the product of years of sourcing, designing, and producing with only the highest-quality materials while also caring for the planet.
3. Universal Standard
From premium Peruvian cotton, luxe Italian merino wool to great French satin-back crepe, Universal Standard has got some of the best fabrics you can think of. Besides, they claim to look for the best of the best, so you get the best of the best.
They're also setting the quality standard as they have succeeded in erasing the line between "us" and "them" by leveling the fashion field and creating unprecedented access for everyone. Today, they have become the world's most inclusive fashion brand.
4. Brother Vellies
Looking to keep your feet warm and chic for the gram? Choosing cotton socks is your best bet as they are more breathable than their polyester counterparts.
Brother Vellies has the goal of keeping traditional African design practices and techniques alive while they create and sustain artisanal jobs.
5. Thinx
No brand is as dedicated to clothing for women's menstrual cycle as Thinx is. They have also been tagged as sustainable solutions for people with periods.
The brand and its sister companies believe that everyone deserves access to the products they need to manage essential bodily functions. Also, they are the voice behind period poverty.
6. Athleta
Besides empowering women and encouraging women to be more active, Athleta designs clothes that transition with ease from workout to work to weekend.
They design pieces that can carry you through the day and last for years. They also tend to make informed decisions that improve lives—for everyone, everywhere.
7. Outdoor Voices
The brand designs products through the lens of longevity and circularity to reduce environmental impact. They have chosen the path leading to a more sustainable future.
They have also implemented a reduction in conventional fabrics in favor of more sustainable alternatives such as RecPoly — Made from recycled PET(Polyethylene terephthalate), Merino — Made from ethically sourced wool from New Zealand and Australia, Better Cotton Initiative, among others.
8. MeUndies
The brand understands that comfort is about more than what's touching your skin. It's about feeling comfortable in your skin. They source the softest and most comfortable fabrics imaginable.
MeUndies wants what you wear on the outside to empower you from the inside. This is why they choose soft, breathable, and stretchy fabrics that are ethically sourced.
9. Everlane
Everlane practices radical transparency as they partner with the best ethical factories around the world. Also, they source only the finest materials and share the process with their customers.
They are not big on trends, and so they design timeless pieces that last you through each season and for years. Their timeless products include but are not limited to their Grade-A cashmere sweaters, Italian shoes, and Peruvian Pima tees.
10. Skims
The brand believes that they are setting new standards by providing solutions for every body type. Skims is a solutions-oriented brand dedicated to creating the next generation of underwear, loungewear, and shapewear.
From technically constructed shapewear that enhances your curves to underwear that stretches to twice its size, the brand's goal is to consistently innovate on the past and advance their industry for the future.